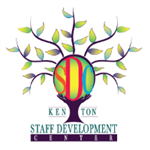 WELCOME TO THE KENMORE STAFF DEVELOPMENT CENTER
Our mission is to be responsive to our school population and offer programs that enhance the professionalism of our entire Ken-Ton community.

Our workshop offerings are aligned with district goals and provide our entire staff with opportunities to further their knowledge of learning and instruction. We offer a wide range of workshops targeted toward the social and academic needs of our population of elementary, middle, and high school-age students.