Kenmore-Town of Tonawanda UFSD
Providing our students with the supports, tools, and diverse opportunities needed to meet the challenges of an ever-changing world
Return to Headlines
International Baccalaureate (IB) Program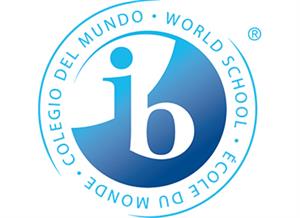 Kenmore East High School and Kenmore West High School are two of only four schools in the eight counties of Western New York that offer the prestigious International Baccalaureate (IB) Program, which includes some of the most rigorous high school coursework in the world.
The programs and staff undergo extensive certification requirements with international externally assessed grading. Students complete college-level coursework in six subject areas over the course of two years; a 4,000-word research paper; extracurricular activities and community service; and the IB Theory of Knowledge course.
IB students earn substantial scholarship awards and the IB diploma is highly valued in college admissions across the globe. Ken-Ton IB students have been accepted into some of the most selective and highly rated colleges and universities in the U.S. including Amherst College (MA), Boston College, Boston University, Bowdoin College, Colgate University, Cornell University, George Washington University, Harvard University, Johns Hopkins University, Le Moyne College, Loyola University Maryland, New York University, Quinnipiac University, Rensselaer Polytechnic Institute, UCLA, University of Pennsylvania, University of Rochester, and West Point. IB students can earn up to 30 college credits depending on college/university requirements and the student's final IB grade. Many students begin college as sophomores based solely on their IB credits.
Click the high school logo to visit the school's International Baccalaureate (IB) Program webpage:
To learn more about the IB Program, contact your high school counselor or IB coordinators Mary White at Kenmore West (mwhite@ktufsd.org) and Denise Carr at Kenmore East (dcarr@ktufsd.org).
Connect With Ken-Ton Schools