Hoover Middle School
Providing our students with the supports, tools, and diverse opportunities needed to meet the challenges of an ever-changing world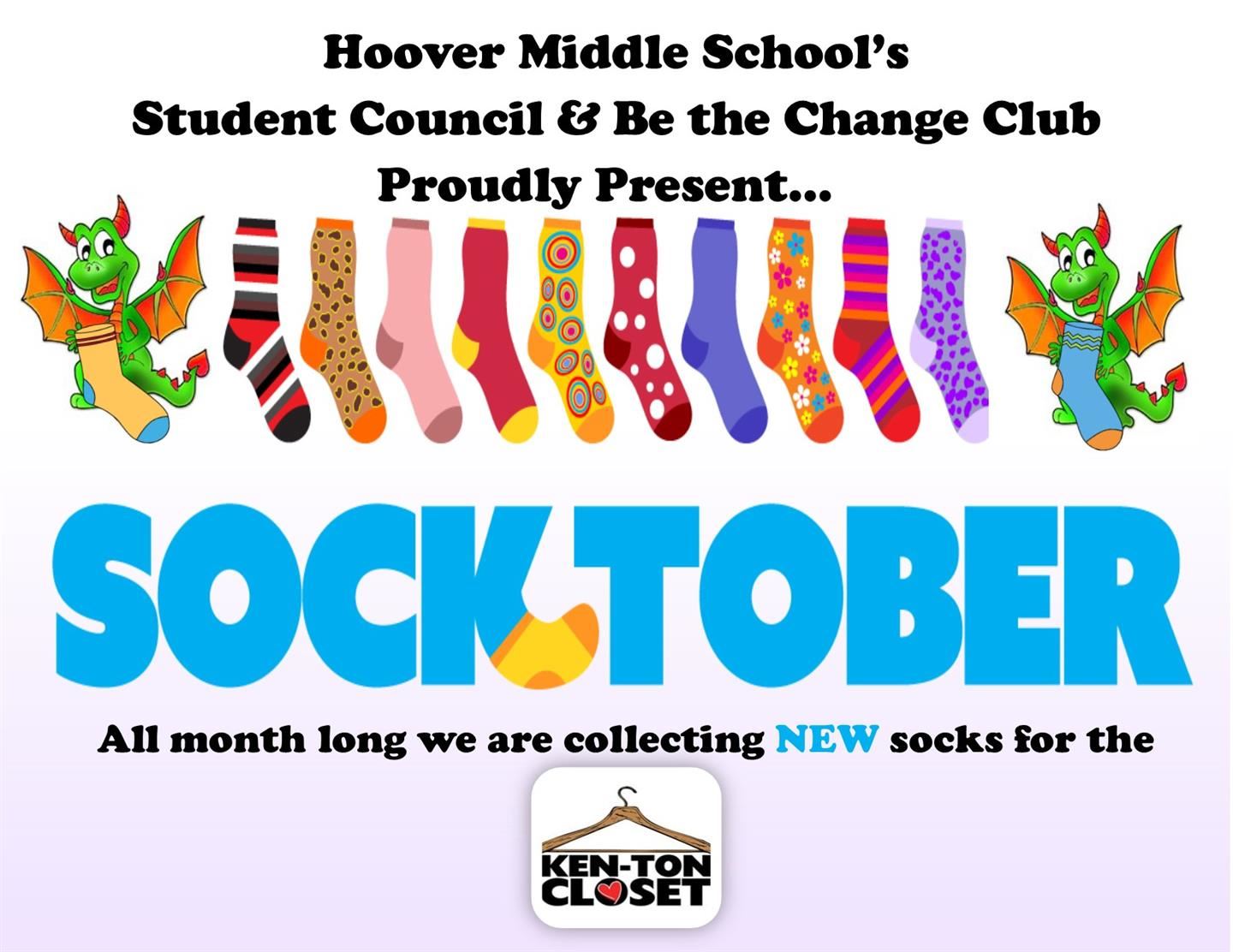 Mark your Calendars:

PTA Meetings

November 10th 6:30 PM

February 10th 6:30 PM

April 5th 6:30 PM

May 3rd 6:30 PM

HMS Cafeteria

Menu Change

October 29th

Ghostly cheese & pepperoni pizza, dracula beans, skeleton mini carrots, spooky peaches, bat milk, & "EEK" Icee Juicee treat

Picture Day

Retakes November 19th

Early Release

October 29th

12 PM
We encourage all students and staff to join in our school spirit days each week in order to build community spirit!

Mondays - Wear

Green

or Hoover Gear day - show your Dragon spirit!

Tuesdays - Dress it up! Special head band, bow tie, a little extra glitz or flair if you please

Wednesdays - Workout Wednesday! Wear your favorite workout gear and sneakers!

Thursdays- Kindness Day (wear kindness theme shirts, buttons, and/or extend extra kindness to others)

Fridays - Wear gear from your favorite s

p

o

r

t

s

teams!

---

Students are not permitted to use the playground until AFTER 4 pm as the elementary school is still in session.
Look Familiar???

These items are located in the lost and found in our cafeteria
On October 6, in celebration of National German American Day, Hoover's German classes had a live Google Meet with Eva, a German college student in Hannover, Germany. German teacher Frau Crusan and Eva were matched up through the Meet-A-German Initiative coordinated by the joint efforts of Fulbright Germany and the American Association of Teachers of German. Eva gave the students an overview of the German election process in choosing their new chancellor along with a lesson on German sayings. There was a long Q & A session for students to ask questions. Hoover's students were joined in the meet by Frau Crusan's classes at Franklin Middle and Kenmore West.
The students in Frau Crusan's German 7 class celebrated the beginning of school in German style. They made Schultüten, which are decorated cones filled with sweets, toys, school supplies, books, stuffed animals, or anything else that will make the day more enjoyable. These cones are traditionally given to first graders on the first day of first grade to sweeten up the experience. These students were able to enjoy their first day of German. Check out the pictures below!