2023-24 Back-to-School Toolkit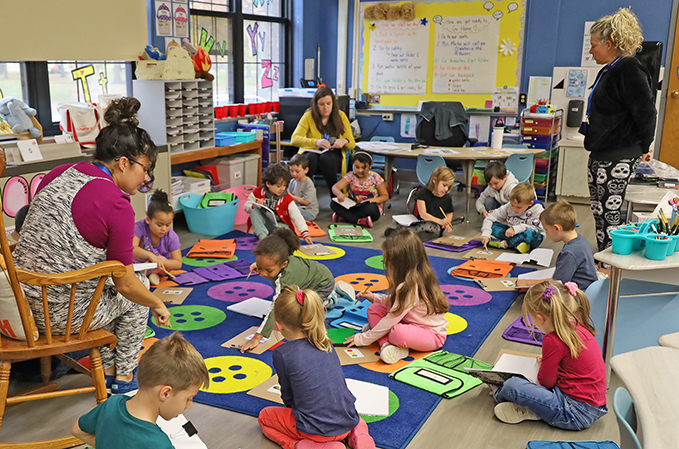 School Supply Lists

Supply Lists for the 2023-24 school year will be listed here. Check back often!

Events & Important Dates

School supply drop-off, orientation, and locker move-in dates

Online Calendars

Website calendars and Google calendars for the district and each schools
Access Parent Portal to Find Bus Information:

Bus information will only be able to be accessed on Parent Portal after August 28th. Visit

www.ktufsd.org/ParentPortal

to access Parent Portal or to find information on how to set up your account. Email

ICPortal@ktufsd.org

for assistance.




---

Don't Forget Your Children's Chromebooks:

Make sure your child brings his/her device to school every day, including the first day of school. Returning Gr. 9 students will be issued new Chromebooks and chargers shortly after the start of the school year. These students must have

both

their Chromebook

and

charger in order to receive their new device.

Click here

for information on how to obtain a replacement item.

---

New Football Game Procedures:

New procedures will be implemented at Ken-Ton football games beginning September 1st and 2nd.

Click here

for more information.

---

Kenmore Middle is Now Kenmore Junior/Senior HS:

Kenmore Middle School is now Kenmore Junior/Senior High School! With the expansion of the Big Picture Program to include 7th grade and the addition of other new secondary programming, it is now a junior/senior high school just as it was when it first opened in 1924.

Click here

to read more.
We are pleased to begin offering Here Comes the Bus. This tool uses GPS technology installed on school buses to provide families with the location of their child's bus on a map, arrival times, and push/email notifications when the bus is near.

We are extremely excited to announce that all Ken-Ton School District students in Gr. K-12 will receive free breakfast and lunch meals next year (2023-24) thanks to the hard work of our Food Service Department.
Frequently Asked Questions:
When will families find out their child's teacher or receive their schedule?

Where are crossing guards located?

How do I find my child's Student ID Number, and what do I need it for?

How do I sign up for free/reduced-price breakfast and lunch?

When and how will I receive bus pick-up/drop-off information?

How do I sign up for Here Comes the Bus (bus tracking)?

What are the mileage eligibility limits?

How can I register my child for school?

How can I create a Parent Portal Account?

How can I sign up for voice, email and text notifications?

How can I find out about arrival/dismissal procedures, schedules, etc.?

What should I do if I don't have my child's Chromebook or charger?

Where can I find the school/district calendar?

Where can I find menus and nutrition information?

When will I receive Universal Pre-Kindergarten (UPK) information?

I have a question that is not answered on this page. Who can I contact?