Kenmore-Town of Tonawanda UFSD
Providing our students with the supports, tools, and diverse opportunities needed to meet the challenges of an ever-changing world
Return to Headlines
Insight from Hoover Middle School Students Creates Foundation for Student & School Success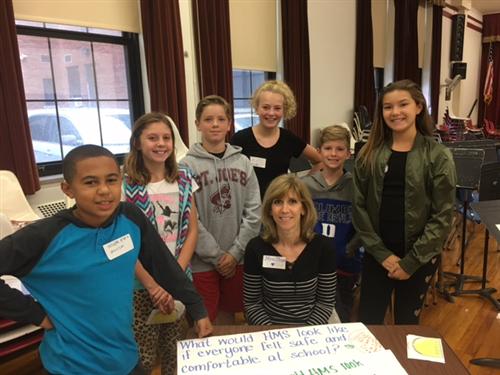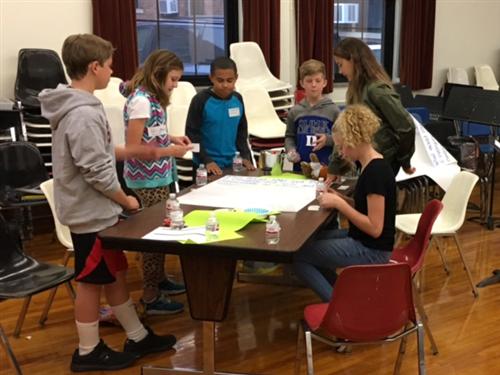 On Friday, September 29, Hoover Middle School students came together with teachers and administrators to participate in a special activity called a "World Café."
A World Café is a protocol tool used to evoke discussions amongst a larger group of people. Students were chosen by their teams and invited to participate in this event based on their ability to voice their opinions and collaborate with their peers.
Students were asked a series of questions about their engagement at school and their thoughts on their social and emotional well-being while attending school. Students were able to collaborate with their peers and share valuable insight about the mind of a middle school student.
Throughout the activity, teachers helped to facilitate the conversations, foster ice breaker activities and enable students to learn about each other as they discussed important school issues. Highlights included a sing-along karaoke session, where students sang a variety of songs including "Twinkle, Twinkle Little Star." Students were also treated to a special lunch and snacks sponsored by our PTA.
The information gathered at the World Café will be used to guide school leaders' work with the PBIS team for the 2017-18 school year. Already, school leaders have used some of the ideas generated to boost student engagement in planning for the upcoming weeks. For example, the schools WEB ("Where Everyone Belongs") leaders are making posters to hang throughout the school that encourage students to express themselves with confidence and not be afraid to fail.
Connect With Ken-Ton Schools