Kenmore-Town of Tonawanda UFSD
Providing our students with the supports, tools, and diverse opportunities needed to meet the challenges of an ever-changing world
Return to Headlines
95 Kenmore East, Kenmore West Students Inducted into National Honor Society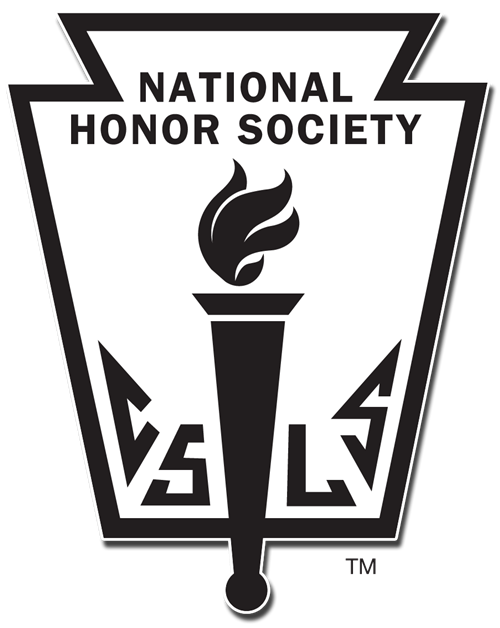 Nearly 100 students from Kenmore East High School and Kenmore West High School were inducted into the National Honor Society for their academic achievements and contributions to the school communities.
At the recent NHS induction ceremonies, 38 students were inducted at Kenmore East High School and 57 students were inducted at Kenmore West High School.
To qualify for the NHS, students had to demonstrate the four NHS pillars: scholarship, character, leadership and service. Students had to maintain a grade point average of 90 percent or higher through their junior year and articulate their service to the school and community, an excellent record of behavior in and out of school, and leadership roles.
"It is a true pleasure to recognize the students and families who have worked so diligently to embody the ideals of scholarship, service, leadership, and character," said Kenmore East High School Principal Patrick Heyden. "It takes a community effort, and it is especially gratifying to honor the students who put in the work to achieve this distinction."
"We are very pleased to recognize our inductees and their families for this special distinction," said Kenmore West High School Principal Dean Johnson. "Our students have demonstrated their dedication to scholarship, through self-discipline, perseverance, and resilience. They have also exemplified through their actions, their commitment to serving others, being leaders, and maintaining high standards of character. We are very proud of them!"
The 38 students from Kenmore East were Jacob Aguglia, Emily Bandinelli, Cameron Becigneul, Meghan Boone, Julia Brundin, Sarah Burhans, Alyssea Carroll, Makayla Carozzolo, Bethany Coates, Taresa Crimi, Calvin Dimmig, Christopher Donn, Devon Eleey, Julie Gibson, Emma Greathouse, Nora Hassan, Jason Hayward, Jaclyn Henderson, Brittany Hoffman, Helen Huang, Madison Kaifas-Steiner, Holly Kaiser, Roman Kern, Jennifer Kuschke, Haley Loss, Danielle Lucas, Meghan McMahon, Danielle Miranda, Owen Nadrowski, Kaela Orrell, Alexander Russell, Samantha Sawyer, Derek Simons, Jacob Taggart, Maryssa Telesco, Madison Vallone, Emily Walter, and Robert Wolfe.
The 57 students from Kenmore West were Zoe Battaglia, Abby Borkowski, Kirstin Brown, Autumn Cicatello, Sarah Coupal, Anna Cryan, Emily Davis, Jenna Diaz, Alexander Fusani, Alexandra Girling, Ryan Glab, Alyssa Harlach, Robert Hengel, Rylee Hooker, Arynn Horne, Katherine Jung, Keenan Kasperek, Grace Knab, Kaleigh Knab, Theresa Lee, Jessica Leone, Autumn Locicero, Lucinda Malkiewicz, Liam Marino, David McGonagle, Shane McGregor, Sydney McIntosh, Frankie Mercado, Sarah Metzler, Josie Michaels, Emily Morrison, Isabella Musilli, Eita Nanda, Lucas Novakovic, Christopher Orrange, Parker Phillips, Inaya Queeglay, Jihan Ramadan, Emily Rasulo, Tiesha Rivera, Jacob Robb, Michaela Robles, Hannah Rutkowski, Catherine Saeli, Heather Schultz, Ciara Sinatra, Lillian Smith, Nina Stockman, Megan Stuff, Morgan Taylor, Zackary Thursam, Eve Vitello, Campbell Vogt, Rylee Watson, Christina Wende, Joseph Wilk, and Kaitlyn Wilk.
Connect With Ken-Ton Schools