Kenmore-Town of Tonawanda UFSD
Providing our students with the supports, tools, and diverse opportunities needed to meet the challenges of an ever-changing world
Return to Headlines
Japanese Cultural Experience Builds Background Knowledge for 'Thousand Paper Cranes' Reading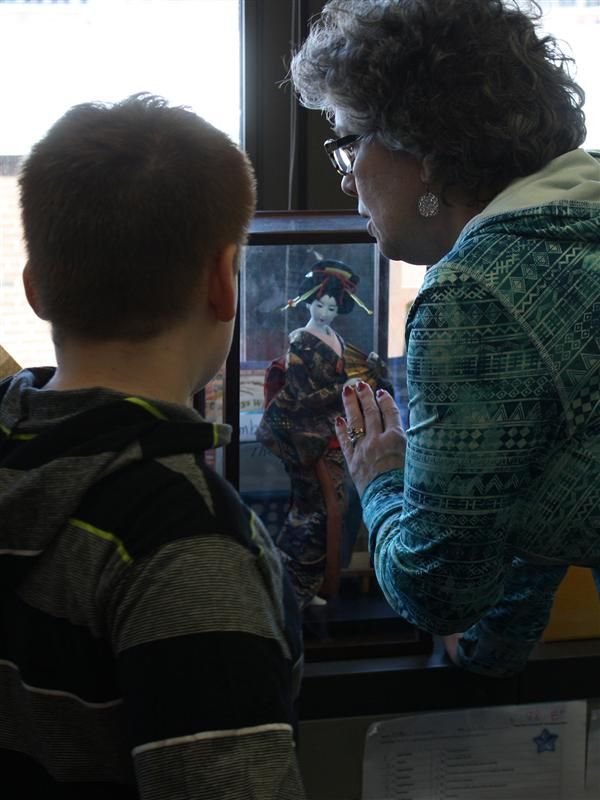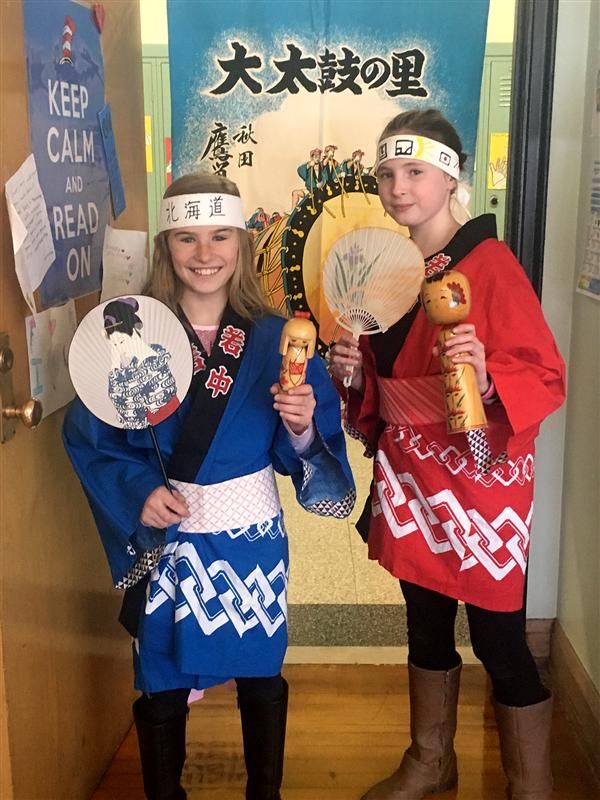 To complement their reading of the cherished children's book, "Sadako and the Thousand Paper Cranes," students in reading specialist Dawn Wilkinson's classes at Hoover Middle School were treated to a special day dedicated to Japanese cultural experiences.
The activities were designed to build background knowledge of Japanese culture as fifth-grade students read the 1977 book by author Eleanor Coerr. The book is based on the true story of Sadako Sasaki, who at age 2 survived the atomic bombing of Hiroshima on August 6, 1945.
Sadako, like so many other survivors, would succumb to leukemia caused by radiation exposure from the blast at the age of 12. Inspired by a Japanese legend that one would be granted a wish after creating 1,000 origami cranes, Sadako set out to do just that after she was hospitalized so her wish of living would be fulfilled. In the story, she is only able to create 644 cranes before she dies, and her friends and her family fold the rest which are then buried with Sadako.
For the Japanese cultural experience, Wilkinson had help from her colleague, seventh-grade English teacher Jane Stevens, who taught English in Japan for three years during the early part of her career. Students had the opportunity to enjoy Japanese rice and tea, play with traditional Japanese toys and games such as kendama (a cup and ball game), taketombo (a helicopter rotor toy), Jacob's ladder, and a special doll that Wilkinson received as a gift from her father when she was a child. Students also had the chance to try on traditional Japanese kimonos.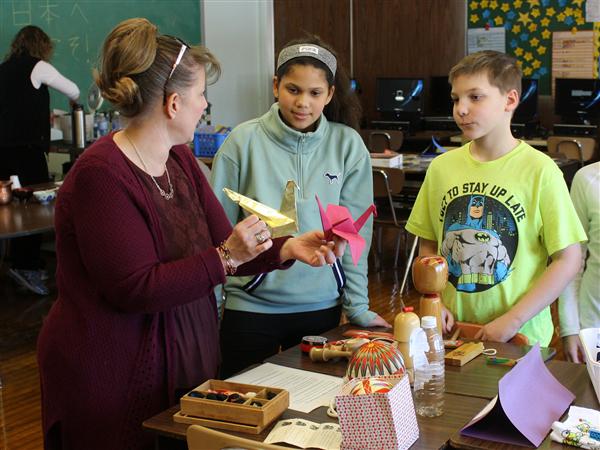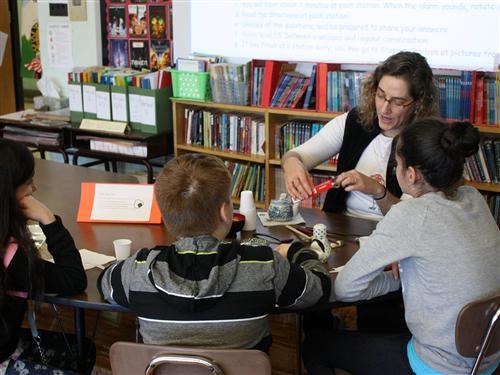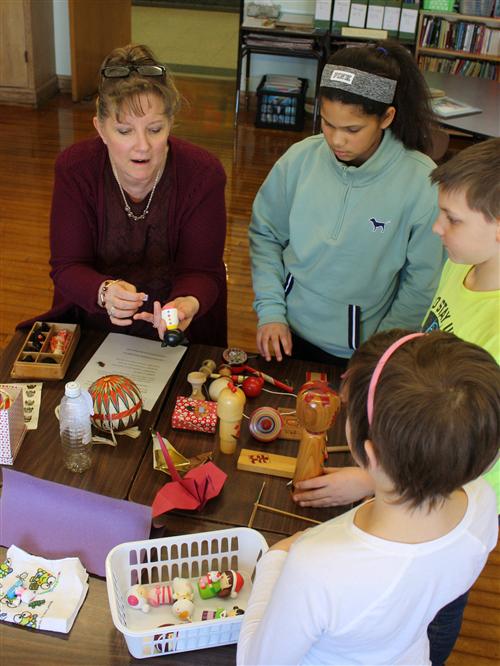 Connect With Ken-Ton Schools