Kenmore-Town of Tonawanda UFSD
Providing our students with the supports, tools, and diverse opportunities needed to meet the challenges of an ever-changing world
Return to Headlines
40 Career Representatives Help 7th Graders Explore Careers at Career Day Event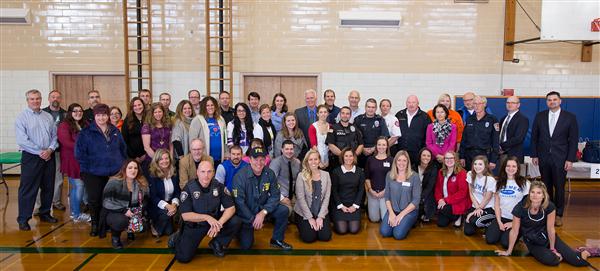 On Friday, October 28, from 8:30 to 10:30 a.m., Hoover Middle School's Counseling Department held its 6th annual Career Day program for seventh-grade students. Local professionals from more than 40 different career areas were on hand to share their expertise with students. Some of the occupations that were represented were U.S. Coast Guard, Engineer, Attorney, Sports Play-by-Play Announcer, Police Officer, Personal Trainer, Real Estate Agent, Athletic Coach, Graphic Designer, Dentist, Automotive Sales Manager, Cosmetologist, Counselor, Culinary Arts, Judge, Archeologist, Geographer and Photographer.
Students have enjoyed Career Day in the past because of the enthusiasm of our presenters, who often bring interactive displays and are excited about being a part of the program. Prior to the event, students completed a survey and were assigned to their three top career choices. For the fourth rotation, they were encouraged to choose something they know very little about. Typically, that is where they gain the most knowledge and develop new interests. Several parents of past and present students participated in the event, were complimentary of the program, and eager to participate the following year.
Dennis Upton, a former teacher in Ken-Ton and comedian/actor was the keynote speaker. Mr. Upton spoke about his life and work experiences as and teacher and public speaker, with particular attention to his educational background. He explained to students that it takes a great deal of perseverance to succeed in virtually any career choice, and to find your passion in life and pursue it.
The intention of the program is to expose our students to as many local professionals as we can, and allow them to experience multiple career pathways in order to assist them in making wise choices for their own careers. Hoover Middle places a great deal of emphasis on its career literacy program, with specific activities such as Career Cruising Real Games and the Career Fair to promote the importance of early exposure, allowing students to think carefully and early about their futures. They learn quickly that there are opportunities for growth and career development in Western New York.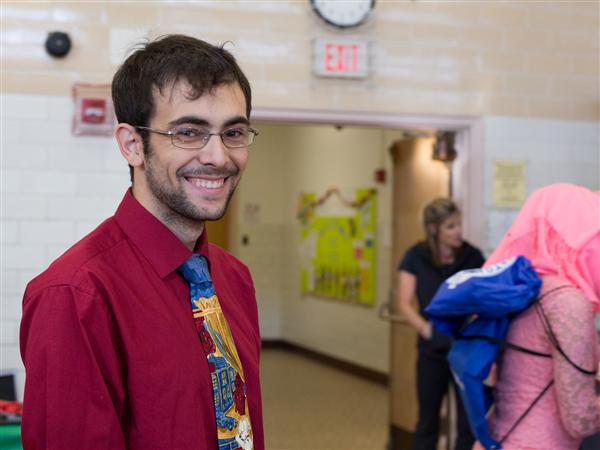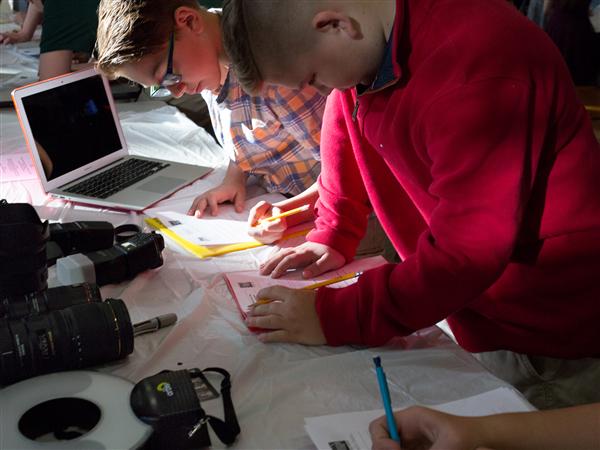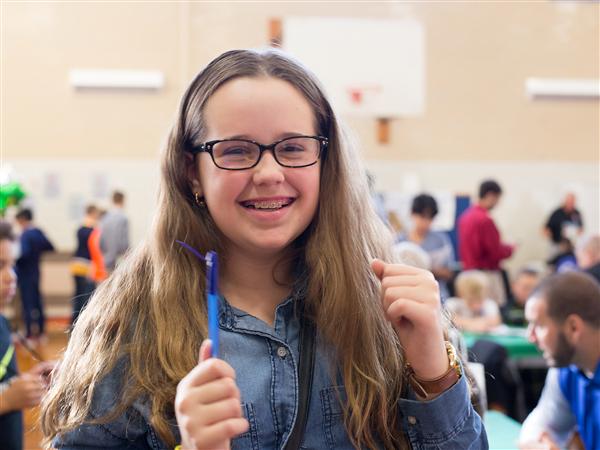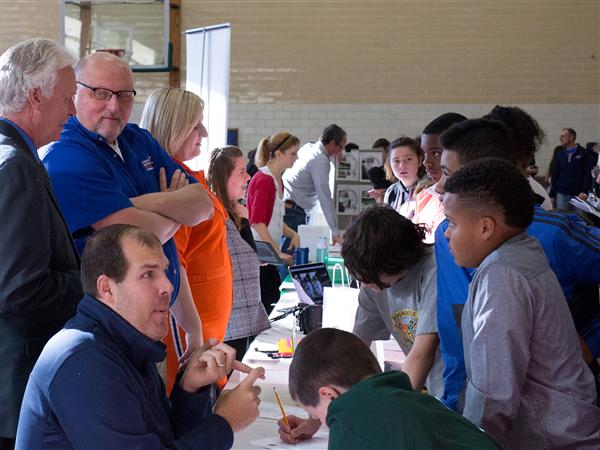 Connect With Ken-Ton Schools