Kenmore-Town of Tonawanda UFSD
Providing our students with the supports, tools, and diverse opportunities needed to meet the challenges of an ever-changing world
Return to Headlines
It's Time to Register for UPK & Kindergarten!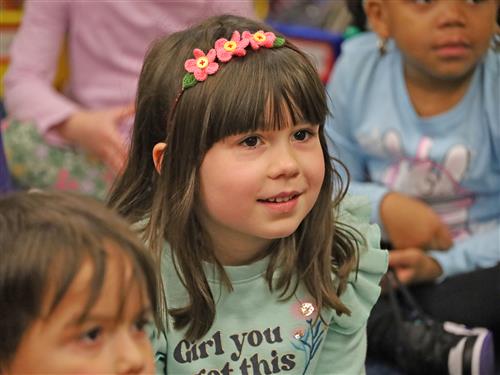 Now is the time for families to register for Universal Pre-Kindergarten and Kindergarten programs for the 2023-24 school year. We are delighted to welcome the newest members of our learning community to our schools! The quality of our early childhood education programming is unmatched and our schools are known for their outstanding offerings as well as their dedicated and caring staff.
Kindergarten: Kindergarten programs are offered in all five Ken-Ton elementary schools. To be eligible for kindergarten during the 2023-24 school year, children must be five years of age on or before December 1st, 2023. The kindergarten curriculum encompasses engaging, hands-on, rigorous instruction for the whole child including math, ELA, science, social studies, music, art, physical education, and health. These programs also offer large group/small group instruction, enrichment opportunities, daily recess, an extensive collection of children's books, an iPad/Chromebook for every child, comprehensive social-emotional support, an unparalleled breakfast/lunch program, special events/activities, field trips, and much more.
Universal Pre-Kindergarten: The free UPK Program will once again include both full-day and half-day options. To be eligible for UPK during the 2023-24 school year, children must be four years of age on or before December 1st, 2023. The traditional classroom-based UPK framework is designed to introduce academics and enhance socialization, physical activity, communication, and creative thinking while preparing your child for success in kindergarten and beyond. The program is operated in partnership with the Ken-Ton YMCA. UPK Programs will once again be offered at our beautiful Hamilton Elementary campus, which was reopened two years ago and features a wonderful, recently renovated playground facility. It is important to note that the availability of seats is based on NYS funding. If more children apply than there are available seats, the district will hold a lottery. Families are strongly encouraged to register for UPK by the May 26th deadline. There is a limited number of seats available, and a lottery will be used if the number of registrations exceeds the number of seats prior to May 26th. If there are still open seats after May 26th, registration will continue on a first-come/first-served basis.
How to Register: The registration process for UPK and Kindergarten programs is simple. Families can visit www.ktufsd.org/CentralRegistration where they will find comprehensive information about how to register, required documents, and accessing the online registration system.
The earliest years in a child's life are some of the most important. It is in these formative years that they will develop many of the habits, skills, and attitudes they will carry with them for the rest of their lives. We can't wait to partner with you and your family as you embark on your child's educational journey!
Connect With Ken-Ton Schools