Kenmore-Town of Tonawanda UFSD
Providing our students with the supports, tools, and diverse opportunities needed to meet the challenges of an ever-changing world
Return to Headlines
HMS Science Teacher to Journey Aboard Research Vessel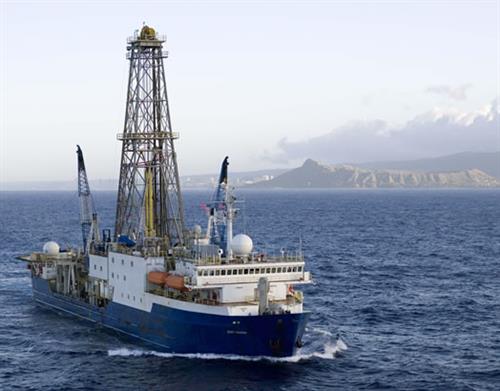 Hoover Middle School seventh-grade teacher Melisa Dettbarn will soon be joining 11 other science educators from across the U.S. on a journey from Iceland to Amsterdam aboard the JOIDES, a research vessel capable of studying the ocean floor. The team is part of the International Ocean Discovery Program, a global marine research collaborative which is dedicated to advancing understanding of Earth's history and development.
The JOIDES can drill into the ocean floor deep underwater, gathering core samples and collecting measurements which provide a glimpse into the planet's development. Through this work, scientists are able to develop a better understanding of everything from climate and oceanography to plate tectonics and continental drift.
For Mrs. Dettbarn, a NYS Master Teacher, it is the opportunity of a lifetime. She will work alongside scientists and technicians from across the world in examining these samples and data and seeing what they can learn from them.
"They are using the samples they are collecting from the ocean floor to understand how the Earth's crust is spreading due to plate tectonics and how the climate changes of the past in this area will predict future climate changes globally," Mrs. Dettbarn said. "When I sail on the boat in October, I will work alongside technicians to see how they gather data from these samples and connect it to answering these questions with evidence, exactly what we do in my classroom."
JOIDES is an acronym for Joint Oceanographic Institutions for Deep Earth Sampling. The ship was first launched as an oil exploration vessel in 1978 before being converted to scientific use and has since undergone significant retrofitting and modernization. It is 470 feet long and features a derrick that towers more than 200 feet above the waterline. It can reach drilling depths of nearly six miles, which means there are few parts of the ocean floor out of its reach. It typically operates with 50 scientists/technicians and 65 crew members. In addition to laboratories and technical facilities, the JOIDES features a conference room, offices, cabins for crew members and scientists, hospital, galley, mess hall, helipad, gym, movie room, and lounge/library.
"I am excited to be working alongside crew members, scientists, and technicians from all over the world, representing many cultures, backgrounds, and experiences, who speak many different languages while we travel together," Mrs. Dettbarn said. "Their stories have already added to what I can share with my students about the multiple pathways and careers in the pursuit of scientific study, especially for our students from underrepresented populations."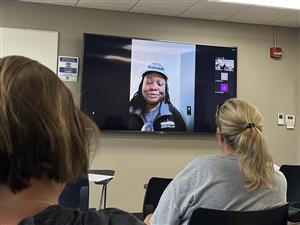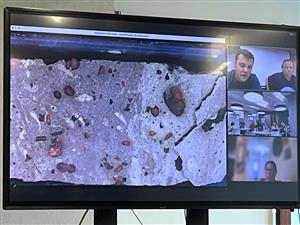 Mrs. Dettbarn's Hoover Middle School students will be studying plate tectonics while she is aboard the JOIDES, which coincides perfectly with this research. She plans to connect with students via Zoom to give them a live glimpse into this work. She has also worked to introduce lessons into the classroom which involve data gathered from previous expeditions.
"This has been an incredible experience so far and I can't wait to see what connections I can bring back to our district," she said.
Connect With Ken-Ton Schools