Kenmore-Town of Tonawanda UFSD
Providing our students with the supports, tools, and diverse opportunities needed to meet the challenges of an ever-changing world
Return to Headlines
FMS Student Praised for Quick Actions at Baseball Game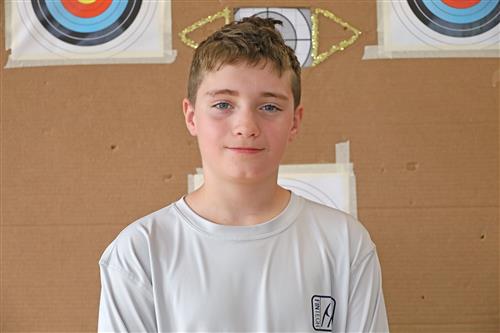 A Franklin Middle School student is being praised for his quick thinking and willingness to go above and beyond following a medical emergency during an afterschool event.
On Tuesday May 9th, 5th grader Jayden Gersitz was riding his bike to the Kenmore East modified baseball game being held on the field next to the Franklin Middle School Complex. When he arrived at the field, Jayden came upon his cousin, whose father is a firefighter with the Kenilworth Fire Department, rushing to his dad's truck to grab his radio. Moments earlier, one of the game's spectators had a medical emergency. Jayden, on his bike, told his uncle he would ride over to the car and grab it for him. When the radio was brought back, Gersitz's uncle contacted paramedics who made their way to the complex, but they did not know the precise location and entered a different parking lot and field. Upon hearing this, Jayden hopped back on his bike and sped over to the paramedics and directed them to the right place.
"I wanted to make sure they knew where to go," Jayden said. "Someone needed help and I had to hustle to make that happen. I was in the right place at the right time."
Jayden's technology teacher, Mark Franchini, saw Jayden speeding by on his bike several times in a span of minutes and later asked him what was going on. It was then that Jayden told him the story.
"It was so impressive," Franchini said. "It's such a good story and teaches kids to pay attention to what's going on so they can jump into action to help save a life."
Since the incident, Jayden has learned how important it is to be aware of your surroundings and to be able to quickly assist someone in need. It's why he now carries a small pager radio with him whenever he goes to an event, just in case he has to quickly contact emergency responders.
"You never know when you might need it", Jayden exclaimed.
Jayden's father is also a firefighter with the Kenilworth Fire Department, so Jayden's been around emergency personnel for most of his life. He says he has a locker and gear at the station, has watched several drills over the years, and has taken part in various activities and tasks at the station. He's hoping to follow in his father's footsteps and one day work for a Fire Department.
Connect With Ken-Ton Schools