Kenmore-Town of Tonawanda UFSD
Providing our students with the supports, tools, and diverse opportunities needed to meet the challenges of an ever-changing world
Return to Headlines
Jerry Starr Ken-Ton Schools' Sleepout Returns for 36th Year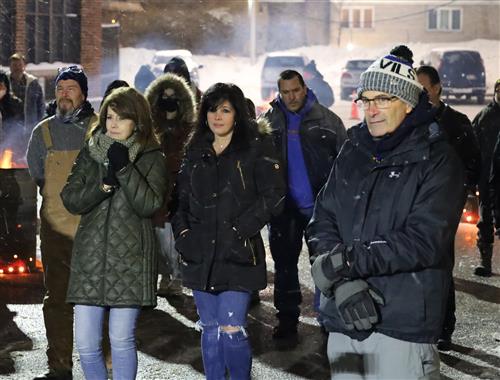 On Friday, February 3rd, the Ken-Ton School District will once again come together for a worthy cause. The event, known as the Jerry Starr Ken-Ton Schools' SleepOut, will return for its 36th year at the Hoover Complex.
"People in our community are passionate about giving to others in need," organizer Steve Ash said. "They're caring, they're concerned, and we're hoping this continues to grow not just in our community but world-wide."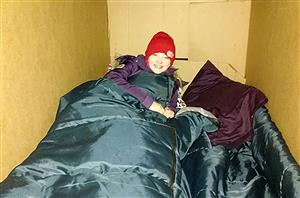 The SleepOut, which will begin at 6 p.m. on February 3rd, has raised nearly $1 million since its inception. For twelve hours, participants will spend the night outside in refrigerator boxes to raise awareness about the struggles faced by our homeless community. Those who are not sleeping overnight are invited to attend the program, which begins at approximately 6:30 p.m.
"Each year the number varies but we typically see about 25-35 people spend the night with us," Ash said. "Some people choose to sleep outside while others actually choose to sleep inside, and that's okay because they're still not in the comfort of their own home."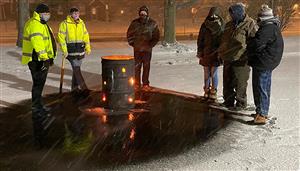 All money raised from the event will stay in the community and benefit two local organizations: The Ken-Ton Closet and the Ken-Ton School District Family Support Center. Both serve countless Ken-Ton families in need. In addition to raising money, the event has also collected thousands of donations including food, clothing, and daily essentials. Those donations will once again be collected during the first three hours of the night.
"They help people. They're local," Ash said about the Ken-Ton Closet and Family Support Center. "If we can keep it in-house (Town of Tonawanda and Village of Kenmore) and help people in need, we want to help people that are less fortunate in our own community."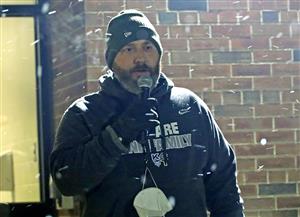 The annual event is organized by Educators Totally Committed (ETC), a group of retired Ken-Ton teachers determined to help others. It also happens to be named after the late Samuel "Jerry" Starr, who organized the first ever sleep-out in 1988. Starr, a former Kenmore West teacher, was known for always putting others before himself and had an extremely giving and charitable heart.
"He'd be jumping up and down to see it going strong 36 years later," Ash said. "Jerry was one of a kind. He was an extraordinary man. He had a dream to help people in need and the Ken-Ton community is trying to carry that dream onward."
Those wishing to donate items or money toward this year's sleep-out can do so in a number of ways:
Donate at the event's GoFundMe page

Send cash or checks via U.S. Mail. Checks should be made payable to "Ken-Ton Schools – E.T.C." and mailed to the following address: Ken-Ton Schools' SleepOut, c/o Kenmore West High School, 33 Highland Pkwy., Buffalo, NY 14223

Drop-off donations at the Hoover Complex on February 3rd from 6-8:30 p.m.
Connect With Ken-Ton Schools