Kenmore-Town of Tonawanda UFSD
Providing our students with the supports, tools, and diverse opportunities needed to meet the challenges of an ever-changing world
Return to Headlines
Chimera to be Inducted into NYS High School Softball Hall of Fame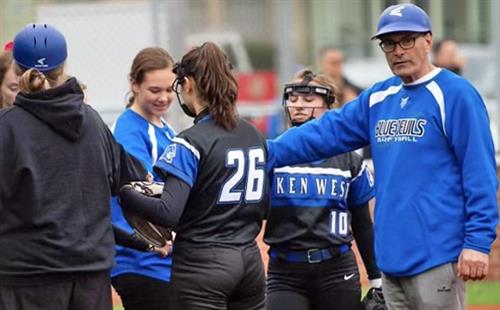 After an outstanding coaching career at Kenmore West, Board of Education President Matt Chimera has been chosen as one of several inductees into the New York State High School Softball Hall of Fame.
The 2016-17 New York State Coaches Association Softball coach of the year is already a member of the WNY Softball Hall of Fame.
"Being inducted into the New York State Softball Hall of Fame is a tremendous honor. But it is an honor that I share with my family, and all the great players and coaches that contributed to the success of our program at Kenmore West over the 25 years that I was there," Chimera said. "I am very grateful to the committee that chose me and very thankful for the tremendous amount of work they do for the hall of fame and softball."
During his 25-year career as varsity softball coach, Chimera coached his teams to 11 Niagara Frontier League championships, four Section VI titles, three Far West Regional titles, and one New York State Championship (2002). His teams also won at least 14 games in 19 of those 25 seasons.
He has several fond memories during his time at Kenmore West, which include making trips to Florida for spring training and coaching his two children: Matthew, a former football player, and Allie, a 4-year varsity starter in the softball program.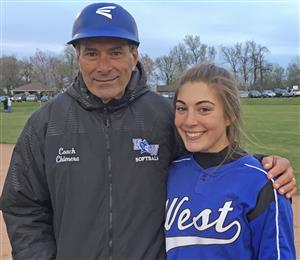 The majority of his teams were also recognized for their work off the field, earning several NYSPHSAA Scholar Athlete Awards for maintaining a team grade point average of 90 percent or better.
"A wise coach once said, 'It ain't the X's and O's, but it's the Jimmy's and Joe's that bring success,'" Chimera said. "We had a lot of talented softball players over the years, but more importantly they were great young women of character. Those young women and their families bought into our program and made it successful."
"The lasting impression I have when I think of Coach Chimera's career is a laser-focus on the entirety of a quality program, and what that means. His teams had very high expectations academically and on the field as well," said Brett Banker, Ken-Ton Athletic Director. "Along with a lot of winning, Matt's athletes learned about cohesion, commitment to others, group dynamics and especially being a family. It was a program from top to bottom, bottom to top."
Chimera was also a football and wrestling coach who taught in Ken-Ton Schools for 38 years. He was a teacher in Ken-Ton's innovative Big Picture Program and one of the program's founders. The New York State Softball Hall of Fame ceremony will take place in June 2023.
Connect With Ken-Ton Schools