Kenmore-Town of Tonawanda UFSD
Providing our students with the supports, tools, and diverse opportunities needed to meet the challenges of an ever-changing world
Return to Headlines
Capital Project Update as 2022 Summer Winds Down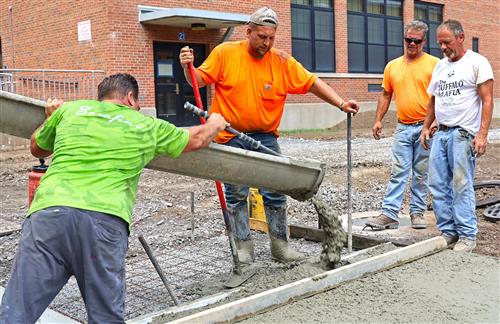 Since breaking ground in June 2021, the Ken-Ton School District continues to make improvements to its buildings and facilities through the ongoing work of the Capital Project. Significant progress has been made with construction taking place this summer at several buildings from the elementary to the high school level.
The progress being made is especially impressive due to significant challenges which have impacted construction throughout the country such as inflation, supply train issues, soaring oil prices, and labor shortages.
The price of construction materials has increased substantially since the Capital Project was approved in February 2020. According to the U.S. Bureau of Labor Statistics, for example, the cost of gypsum (used in dry wall) has increased 43 percent, the cost of lumber has increased 52 percent, and the cost of steel has increased 124 percent.
A large amount of construction is currently taking place at Kenmore West High School. Crews are resurfacing and reconfiguring the entire parking lot off Delaware Road. This will include a new pick-up/drop-off loop, which will alleviate traffic issues during arrival and dismissal. A new, more secured single point of entry is also in the works along with other interior improvements such as renovations to the building's original gymnasium.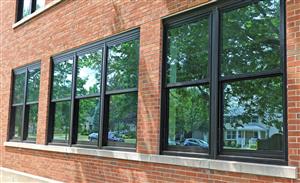 There is also a large amount of construction work taking place at the Franklin Elementary and Middle School Complex, including the resurfacing of the parking lot, new sidewalks, gymnasium renovations, and other improvements.
Sustainability remains a focus for the district which is why Edison Elementary and Lindbergh Elementary are receiving new energy-efficient windows and shades this summer. This will not only improve the aesthetics of the buildings but will also provide more natural light and will create a more welcoming learning environment for students. Edison will also have a new bus loop and parent pick-up/drop-off lane in addition to many other exciting exterior and interior improvements.
For all schools, the project includes building-wide replacement of water pipes to improve drinking water quality, more secured entrances, and sidewalk resurfacing. Other upcoming work includes classroom additions where needed and a new pick-up/drop-off loop at Hoover.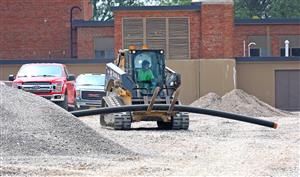 This summer's construction activity continues work that began in June 2021 which included new multi-use artificial turf athletic fields at Kenmore East High School, a new adaptive playground (located at Hoover Elementary), an upgraded Hoover Elementary/Middle School entrance, and critical roof replacements at both Franklin and Holmes.
Despite these unprecedented times, the Ken-Ton School District continues to move forward with its current and future improvements within the Capital Project, which is expected to be completed by 2025.
Connect With Ken-Ton Schools