Kenmore-Town of Tonawanda UFSD
Providing our students with the supports, tools, and diverse opportunities needed to meet the challenges of an ever-changing world
Return to Headlines
High School Students Launch Site for Tutoring, Test Prep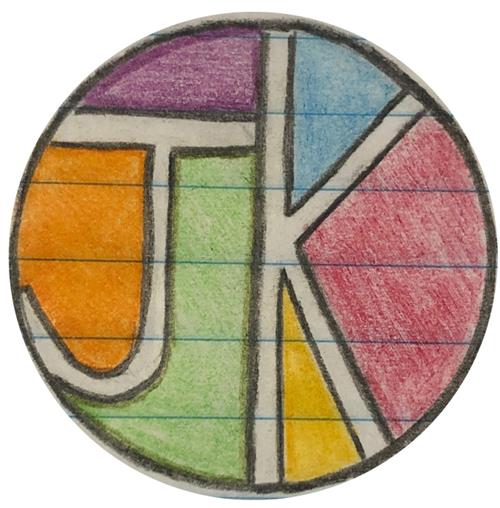 As schools across Western New York remain shuttered due to the COVID-19 pandemic, two seniors at Kenmore West High School have set out to help their classmates continue their academic progress during the closure.
This week, Krish Patel and Gerald (Jerry) Rott launched JK Education, a comprehensive online tutoring and academic support resource for students across Western New York.
The site, which can be found at jknyeducation.wordpress.com, connects students with JK Education student-tutors to offer free remote tutoring via Google Hangout or Zoom. It also has resources to help students prepare for Regents & AP Exams.
"The reason for JK Education is fairly simple: to help students continue their education in a time of crisis and chaos," Krish said. "Education is a source of stability for many students who are living through an unprecedented time. I truly believe that what defines us is how we respond to adversity, and so Jerry and I found it important to try to help out as best we could by creating a supplementary education website that will offer tutoring, online resources and perhaps revision live streams."
Both students are seniors at Kenmore West High School enrolled in the Ken-Ton School District's International Baccalaureate (IB) Program and members of Kenmore West's Science Olympiad Team.
Kenmore West did exceptionally well at the regional Science Olympiad competition and secured a place in the NYS competition. As communities across New York State braced for the COVID-19 pandemic, many major events, including the NYS Science Olympiad, were canceled. It was a blow to all of the entire team, including Krish, who set the school record by medaling in five events (from the previous record of three events) and Jerry, who also medaled in all of his events.
Initially, under the guidance of K-12 science instructional specialist Lisa Davidson, some of the students began planning a local science event for students and families, where other schools' Science Olympiad teams would be invited to participate as well. That too, however, was no longer a possibility as schools began canceling large events and gatherings to prevent the spread of coronavirus.
Krish and Jerry wanted to do something to help, and that's when their vision for an online academic resource began to take shape.
As Jerry said, "After Krish called me with the idea, we got to work -- drawing up a plan, Krish making the website framework and I started contacting teachers and students."
Ever since the closure, they have been working to create the online resource and connect students to free remote tutoring. According to Jerry, "JK Education is at its base a tutoring website. If any student needs help in any subject they are free to come to our website and ask us for help. The pages are based on courses that are the subject we together feel most comfortable with but please feel free to ask us for help or guidance in any subject."
Although the IB exam cancellations caused some trouble, JK Education has focused on providing online tutoring and test-prep for certain exams such as AP Physics C: Mechanics.
"The scope of our operation will depend largely on student demand, but we couldn't just sit back and do nothing," Krish said, "So if you need any help, just go to the website and fill out the form, we're here to help!"
Connect With Ken-Ton Schools