Kenmore-Town of Tonawanda UFSD
Providing our students with the supports, tools, and diverse opportunities needed to meet the challenges of an ever-changing world
Return to Headlines
Random Act of Kindness Day Comes to Kenmore Middle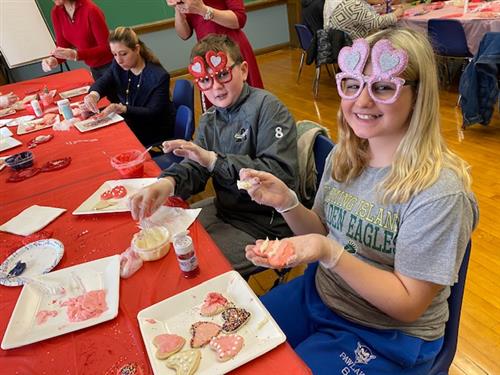 The Adult Education Department, located inside the Kenmore Middle School building, celebrated "Random Act of Kindness" Day on Feb. 13. The event, coordinated by Liza Acanfora, Ken-Ton School District adult and community education director, brought together students and teachers from the High School Equivalency and English as an Alternate Language classes and the district's Big Picture Program for a building-wide celebration of love and kindness.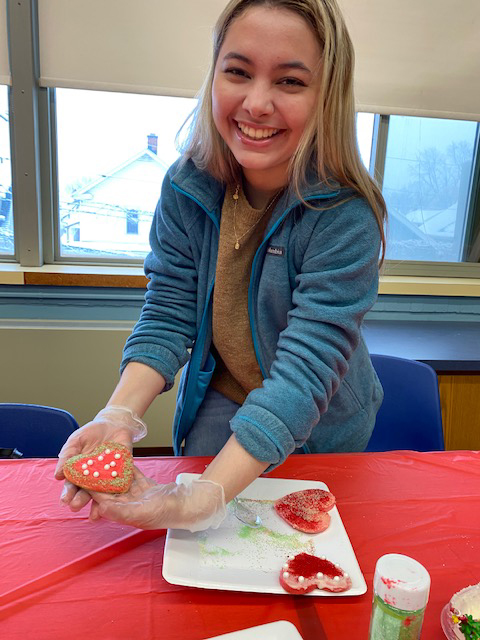 The primary intention of the inaugural event was blending and introducing students in the adult education programs that take place within the building by decorating homemade sugar cookies and creating unique Valentine's Day cards with messages of kindness on them. The students that participated in the event, including three eighth-grade students from the Big Picture Program also housed in the Kenmore Middle School building, came together to then distribute the Valentine's Day cookies and cards to the occupants of the building, which on any given day is about 100 people, including Universal Pre-K classes.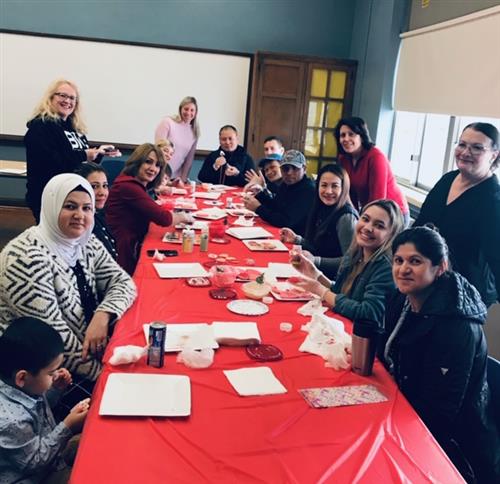 "We were hopeful that this event would create a powerful opportunity to have students of all shapes, sizes, nationalities, ages, and origins, that would not normally work together, engage authentically in conversations while participating in the festive cookie decorating, card making, and distribution of the treats to random people throughout the building" said Acanfora. "For many of our students, especially our adult ESL students that come to us from more than twenty different countries, it was the first time they ever decorated cookies, made Valentine's Day cards, or participated in a 'Random Act of Kindness' event."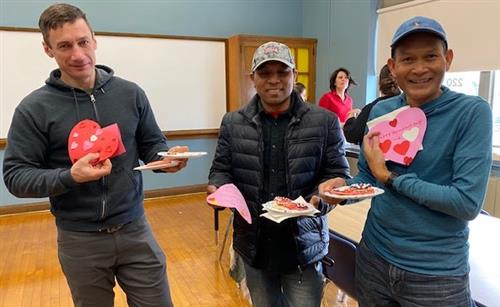 A group of students also delivered dozens of cookies and cards to patrons of the Kenmore branch of the Town of Tonawanda Public Library across the street as another part of the "Random Act of Kindness" Day.
For more information about the Adult Education programming, please contact 716-874-8400 ext. 32232 or find them on Facebook @ "Ken-Ton UFSD Adult & Community Education."
Connect With Ken-Ton Schools