Kenmore-Town of Tonawanda UFSD
Providing our students with the supports, tools, and diverse opportunities needed to meet the challenges of an ever-changing world
Return to Headlines
Honored RIT Student Recognizes Impact of KW Teacher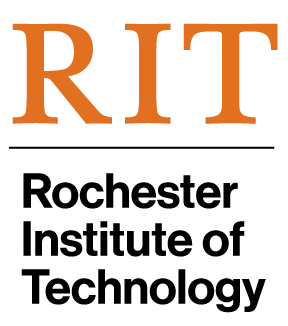 When Elizabeth Codick, an alumna of Kenmore West High School currently enrolled at Rochester Institute of Technology, was selected for the university's prestigious Outstanding Scholars distinction, she was asked to name a teacher who has had a profound influence on her life. She chose Kenmore West High School technology teacher James Rowe, a teacher she had before graduating in 2016.
As part of the RIT Outstanding Scholars recognition program, Elizabeth and James have been invited to a special ceremony which will take place in March in order to honor Elizabeth for her achievements and to recognize Rowe for how he inspired Elizabeth and the impact he had on her academic development.
The Outstanding Scholars distinction is one of the highest distinctions possible at RIT. The Outstanding Scholars are a select group of students who have completed at least 83 credit hours of study and earned a cumulative grade point average of at least 3.85 for all work completed at the university as of the previous spring term.
The university asks each student to identify a teacher who has had a major impact on their lives. These teachers are provided with an all-expenses-paid trip to RIT.
Elizabeth chose Rowe, who was notified by Ellen Granberg, RIT's provost and senior vice president for academic affairs.
"As part of the Scholars' recognition, we have asked them to identify a high school or community college teacher that had a profound influence on their academic development and have been an inspiration in their life," Granberg stated. "Elizabeth Codick, a graduate from Kenmore West Senior High School, has selected you as such a teacher. Our congratulations to you for your dedication."
Connect With Ken-Ton Schools