Kenmore-Town of Tonawanda UFSD
Providing our students with the supports, tools, and diverse opportunities needed to meet the challenges of an ever-changing world
Return to Headlines
Ken-West Alum Interviewed for Netflix Docuseries 'Cheer'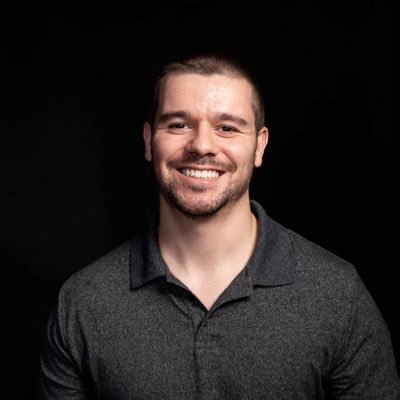 You may recognize a familiar face in the new Netflix docuseries "Cheer," which explores the sport of cheerleading while focusing on one of the top cheerleading teams in the country.
Kenmore West High School alumnus Leif Reigstad was interviewed for the series last June and appears in one episode of the six-episode docuseries.
Leif, a distinguished journalist and now the associate editor of the Texas Monthly magazine, wrote an award-winning investigative article published in 2015 by the Houston Press on a for-profit company that has had a major impact on cheerleading.
The article reveals how the company Varsity Brands has influenced the sport of cheerleading in the U.S. and has worked to prevent it from becoming an officially recognized sport in Texas.
The article earned Leif a first-place Lone Star Award for Investigative Journalism from the Houston Press Club in 2016. The article is still available on the Houston Press website:
https://www.houstonpress.com/news/varsity-brands-owns-cheerleading-and-fights-to-keep-it-from-becoming-an-official-sport-7606297
Leif graduated from Kenmore West in 2011 where he lettered in two sports, basketball and soccer, and was co-captain of the soccer team. He studied journalism at Buffalo State College, graduating in 2014, then earned his Master of Science Degree in journalism at Columbia University in 2015.
Leif has won numerous awards for his reporting including several from the Society of Professional Journalists, Association of Alternative Newsmedia, Houston Press Club, and Best of the West Awards.
Leif's father, Dr. Thomas Reigstad, currently serves on the Ken-Ton School District Board of Education and credits much of his son's success on his English teachers at Kenmore West.
To read about "Cheer" from the Texas Monthly, click here:
https://www.texasmonthly.com/the-culture/netflix-cheer-corsicana-navarro-college/
Connect With Ken-Ton Schools