Kenmore-Town of Tonawanda UFSD
Providing our students with the supports, tools, and diverse opportunities needed to meet the challenges of an ever-changing world
Return to Headlines
Students to Vote on Name for New Franklin Elementary Mascot
The day before Election Day, on Monday, Nov. 4, students at Franklin Elementary School will have their own important vote taking place to decide the name of their new school mascot, which made several appearances during the month of October.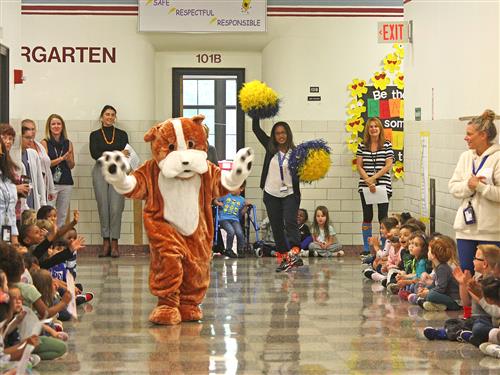 The already beloved bulldog was unveiled at a school-wide rally which took place at Franklin Elementary in early October to show support for Kenmore East High School leading up to the Kenmore East Homecoming. The building was alive with Franklin and Kenmore East school spirit as students lined the halls with signs and cheered on the Kenmore East Marching Band led by Band Director Phil Aguglia.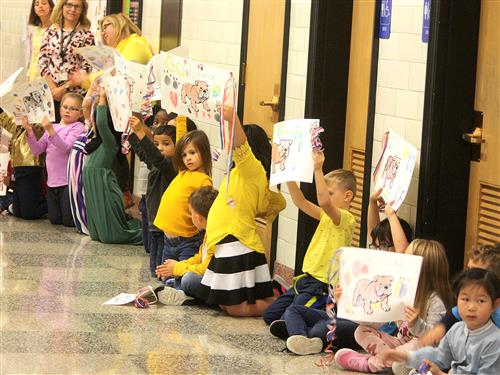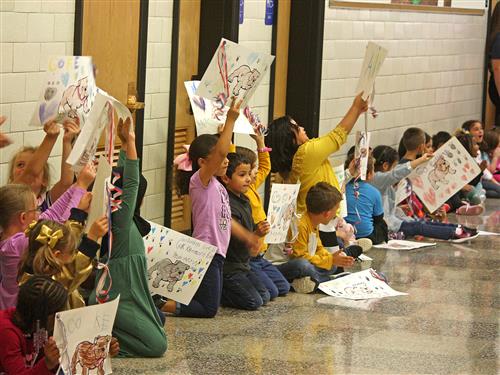 The band provided a preview of some of the songs it would be playing at Kenmore East's Homecoming game and again at the annual varsity football match between Kenmore East and Kenmore West a couple weeks later. The students loved the opportunity to cheer on their future high school and to see many former Franklin Elementary students return as part of the marching band.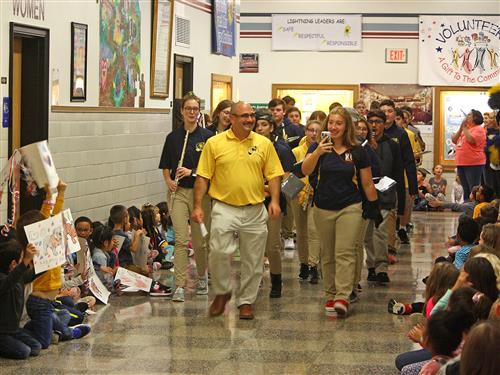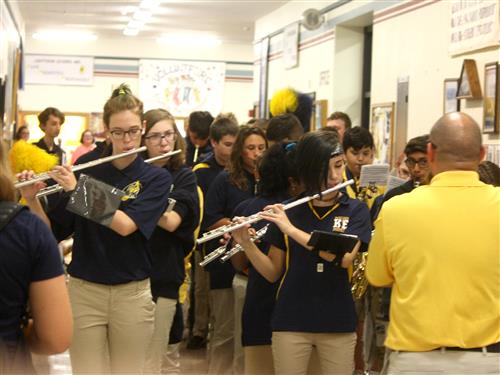 Since then, the bulldog has made numerous appearances at school and has quickly become a cherished member of the Franklin Elementary School community. According to Principal Kia Evans, the bulldog is always excited to find students being responsible, kind, and respectful.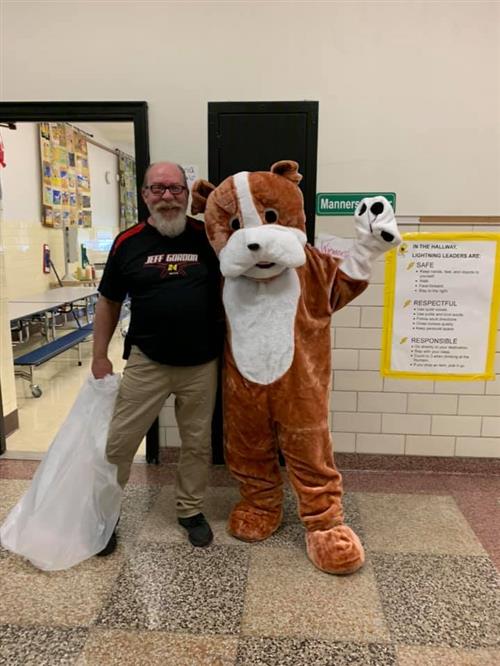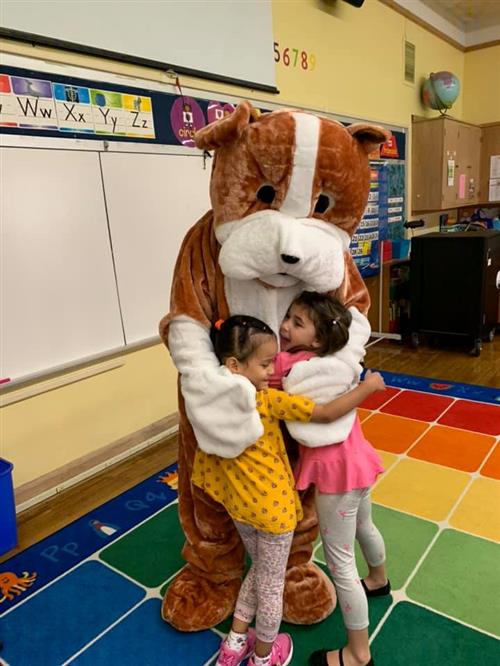 Names have been narrowed down to Sparky, Bolt, Frankie, and Benji, and students will choose from those four options by casting ballots the day before Election Day.
Connect With Ken-Ton Schools