Kenmore-Town of Tonawanda UFSD
Providing our students with the supports, tools, and diverse opportunities needed to meet the challenges of an ever-changing world
Return to Headlines
Schools Find Creative Ways to Reward Students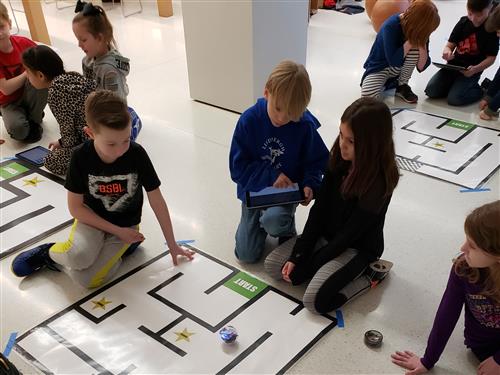 Kenmore-Town of Tonawanda elementary schools are finding creative ways to reward students for promoting a safe and positive school environment through community partnerships.
Each school has a Positive Behavior Intervention and Supports (PBIS) program dedicated to advancing character education and expectations through proactive engagement and positive reinforcement. PBIS is a national research-based model which proactively establishes the behavioral supports and school culture needed for students to achieve social, emotional, and academic success.
Through district-wide funding, each school has established its own unique PBIS program. These programs establish expectations for students and model positive behaviors and good character skills. Students are rewarded for demonstrating these skills and behaviors which help to foster a positive school environment for all students. Oftentimes, students earn tickets which can be used to win exciting educational experiences.
At Lindbergh Elementary, for example, four classes won the opportunity to enjoy a ninja warrior course in the gymnasium courtesy of Build A Machine Fitness (BAMF). The local indoor fitness and training center came to Lindbergh and set up a ninja warrior course for the students to enjoy last April. The class winners were Mrs. Kates' kindergarten, Mr. Perryman's first-grade, Mrs. Marzec's third-grade, and Mr. LaRussa's fourth-grade classes which enjoyed rock climbing, rope swinging, a variety of balancing activities, and more.
In March, two classes at Lindbergh Elementary enjoyed a field trip to the Apple Store at the Walden Galleria. The two class winners were Mrs. Moore's and Mrs. Murdola's classes. Mrs. Moore's second graders explored creative storytelling, which combined literacy and creative skills. The students used digital tools on iPads including video and music to bring stories to life. Mrs. Murdola's third graders worked collaboratively with robots and iPads to solve problems. The students learned the fundamentals of coding with a hands-on approach. Both classes came back excited and eager to use the information they learned on their school iPads.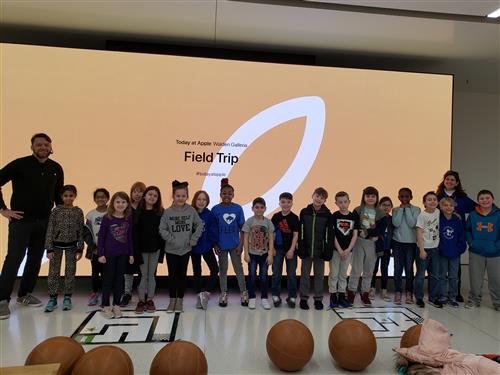 Connect With Ken-Ton Schools