Kenmore-Town of Tonawanda UFSD
Providing our students with the supports, tools, and diverse opportunities needed to meet the challenges of an ever-changing world
Return to Headlines
Lindbergh 'Green Team' Helps Beautify School Grounds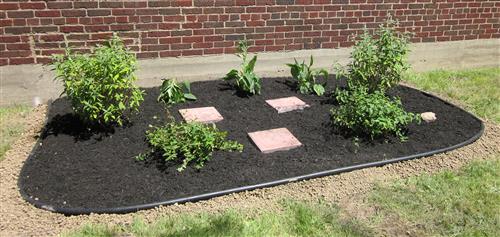 Thanks to the Lindbergh Elementary School Green Team Committee and support from the Ken-Ton School District Buildings and Grounds Department and the entire Lindbergh Elementary community, the school grounds are more beautiful than ever.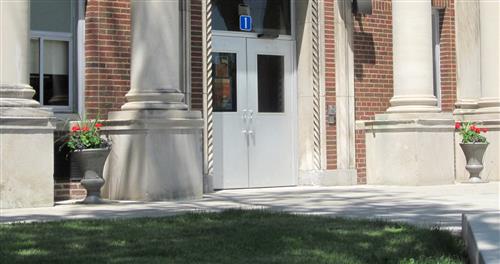 Before the end of the 2018-19 school year, Julie Lefler, Sue Battaglia, and Korri Hall put forth a great deal of time to revitalize the school grounds. Battaglia, a teacher aide at Lindbergh Elementary, designed the gardens which were planted along the side of the building. Hall was responsible for purchasing the materials to care for the gardens and purchased two front planters from the proceeds of the Green Team's can bottle recycling drives which were conducted during the school year. The team also expressed their appreciation for Director of Facilities Tim Ames and the Buildings and Grounds Team for providing and planting the gardens.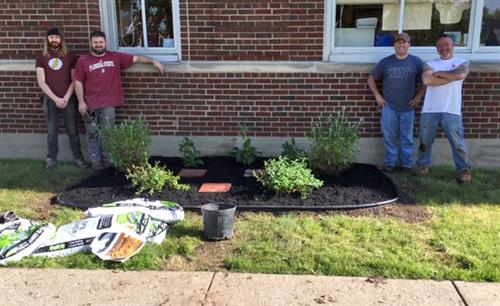 In addition to the new gardens, two new trees were also planted in the front of the school.
Kristen Lenz, a parent and PTA member, was also a major part of this project. She organized a sign-up sheet for parents and staff to volunteer their time to help water, weed, and take care of the gardens over the summer.
The school is grateful to all for their hard work and dedication to the school.

Connect With Ken-Ton Schools