Kenmore-Town of Tonawanda UFSD
Providing our students with the supports, tools, and diverse opportunities needed to meet the challenges of an ever-changing world
Return to Headlines
Special Student/Staff Events at Lindbergh Elementary
Lindbergh Elementary School students and staff have had the opportunity to enjoy some very special events including the school's first Book Exhibition, Neon Party, and a wellness fair for staff.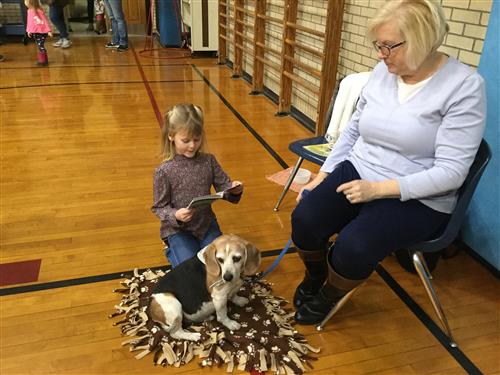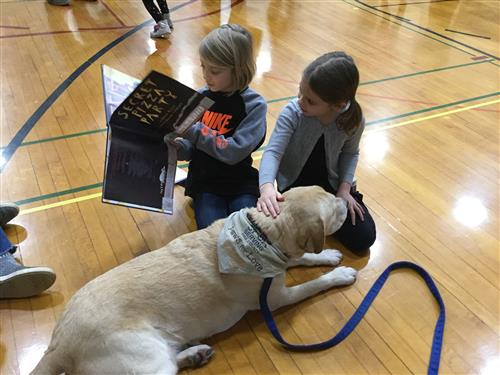 An Evening of Reading
On Monday, Feb. 11, students and families at Lindbergh Elementary enjoyed a fun-filled evening of reading. Children were invited to read to rescue dogs through The Paws for Love program, join faculty members for fun read-a-louds, and enjoy cookies and milk in the cafeteria.
Many students also participated in the school's first "Book Exhibition." They created posters, dioramas, storyboards, and timelines to show what the book they read was all about. Everyone enjoyed seeing the creative projects and were motivated to read the books. Special thanks to Mrs. Kwietniak, Mrs. Gossel and all the other members of the committee who planned and organized this amazing night.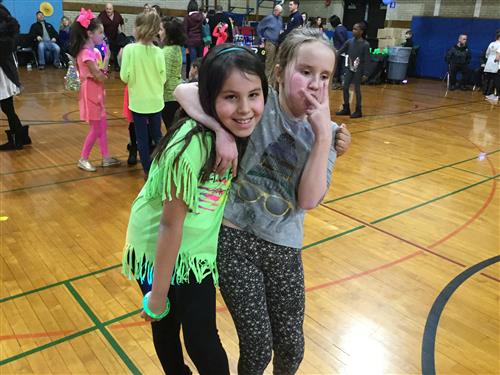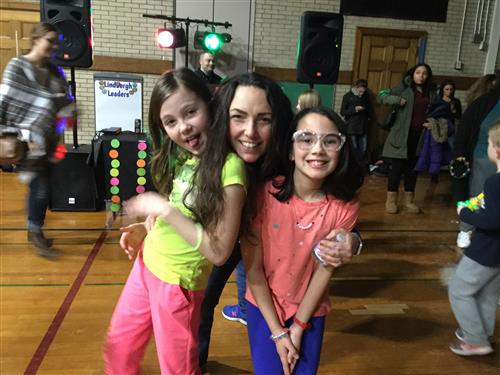 Neon Dance Party
On Friday, Jan. 25, Lindbergh Elementary families enjoyed a fun evening at the Neon Dance Party! Students dressed in bright neon colors, enjoyed pizza and treats in the cafeteria, and danced to some great music. Families were able to purchase neon headbands, necklaces, rings, and bracelets, and students were also excited to capture their memories at the photo booth.
The Lindbergh Elementary PTA did an outstanding job organizing and decorating for this special event.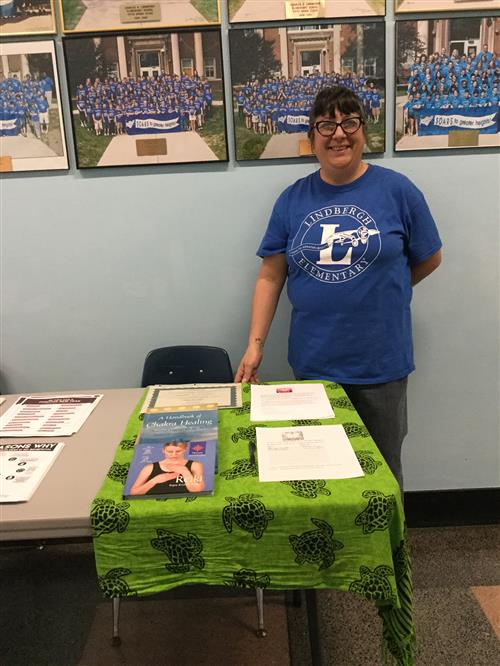 Staff Health & Wellness Initiatives
Staff at Lindbergh Elementary School are setting an excellent example for students in health and wellness!
On Friday, Jan. 25, the Lindbergh Elementary School Wellness Committee organized a staff Wellness Fair which included several stations such as the Lemongrass Spa, Norwex, Essential Oils, Interactive Health, and Reiki Meditation. Guests were served delicious smoothies, juices, and oatmeal. Teachers had the opportunity to sign up for home parties, yoga, floor hockey, and many healthy recipes were shared.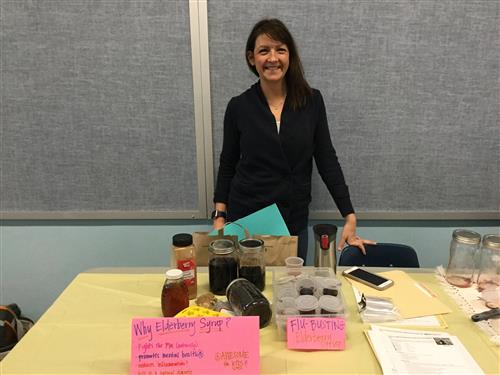 The Wellness Committee has also initiated "Meatless Mondays," for which volunteers bring in healthy meals for all the staff to enjoy. Their goal is to inform the faculty of a healthy style of living and to set good examples for the students here at Lindbergh.
Connect With Ken-Ton Schools