Kenmore-Town of Tonawanda UFSD
Providing our students with the supports, tools, and diverse opportunities needed to meet the challenges of an ever-changing world
Return to Headlines
Holiday Happenings at Lindbergh Elementary
The Kenmore West High School Band Program visited Lindbergh Elementary School for a very special holiday concert on Thursday, Dec. 20.
It has been a holiday tradition for approximately two decades as students in the band program led by Band Director Kenneth Belote visit a different elementary school during the holidays each year. Not only do the veteran instrumentalists spread their love of music and performing and help get students and staff into the holiday spirit, but they also educate the younger students about all the different band instruments they will soon be able to play.
Several familiar holiday favorites were performed by students in the jazz ensemble. The concert also featured performances by smaller ensembles so that students can learn about all the different instruments – what they look like, how they work, and what kind of sound they produce.
For many students, this annual holiday tradition is their first exposure to all the different instruments – the ones featured in the jazz ensemble as well as the flute, piccolo, oboe, clarinet, bass clarinet, French horn, bassoon, euphonium, tuba, and mallet percussion.
The Kenmore West students performed two separate concerts for students at Lindbergh Elementary on Dec. 21. The younger students greatly enjoyed learning about the different instruments and hearing their favorite holiday songs, following each selection with tremendous applause.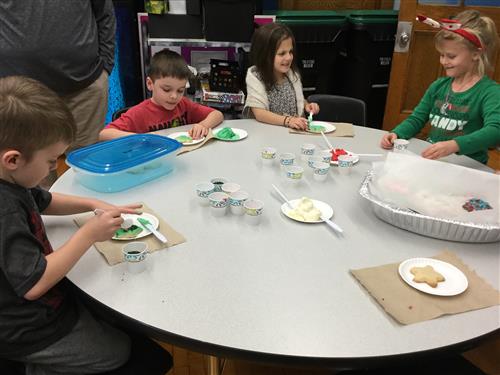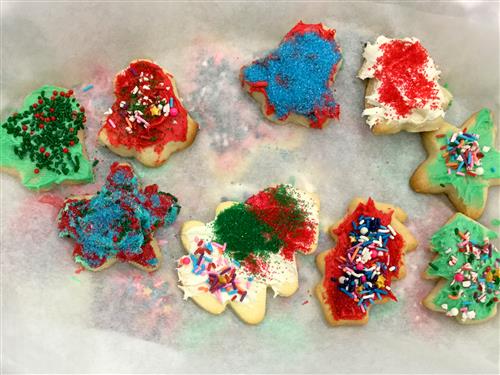 The week before winter recess, first-grade students at Lindbergh Elementary were busy decorating holiday cookies to donate to the Kenmore Youth Center. First-grade teacher Lisa Mitchell has spearheaded this tradition for approximately 20 years. Each student decorated four holiday cookies. The coordinator at the Kenmore Youth Center then delivers the cookies to families in our community to enjoy during the holiday season. Approximately 400 cookies were decorated and donated!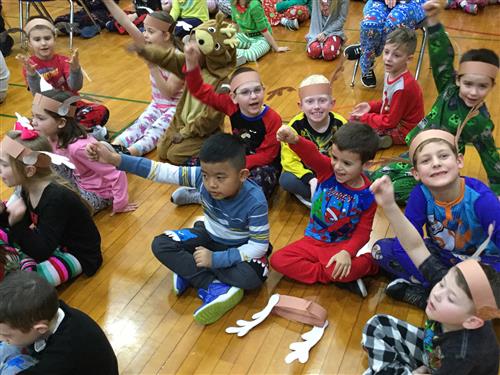 On Friday, Dec. 21, the last before winter recess – Lindbergh Elementary students were in for a treat once again as the entire school came together for a holiday sing-along. This fun and exciting event included teachers joined by Principal Ann Maccagnano coming together for a performance of the "12 Dances of Christmas"! You can see video of the performance here:
https://www.youtube.com/watch?v=4byMTU68gz8&feature=youtu.be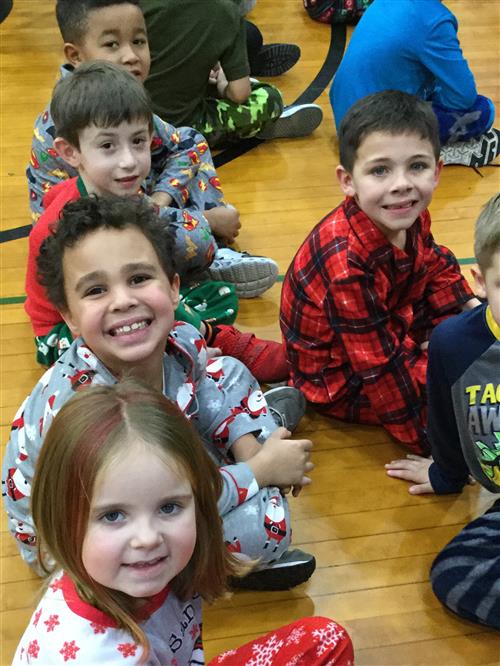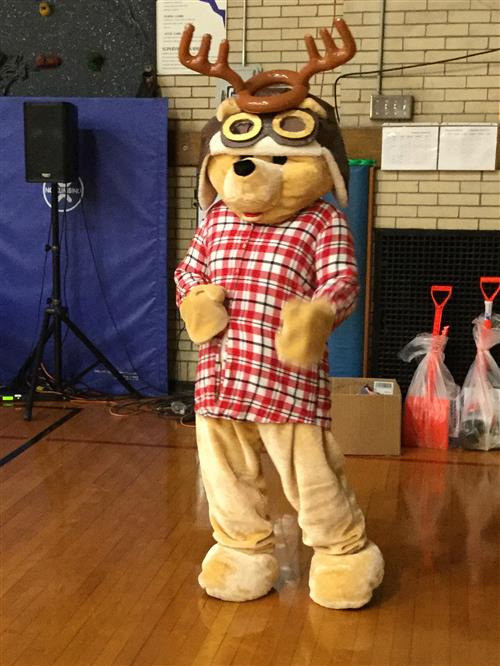 Connect With Ken-Ton Schools