Hoover Middle School
Providing our students with the supports, tools, and diverse opportunities needed to meet the challenges of an ever-changing world
Return to Headlines
Ken-Ton Students Boost International Effort to Eradicate Polio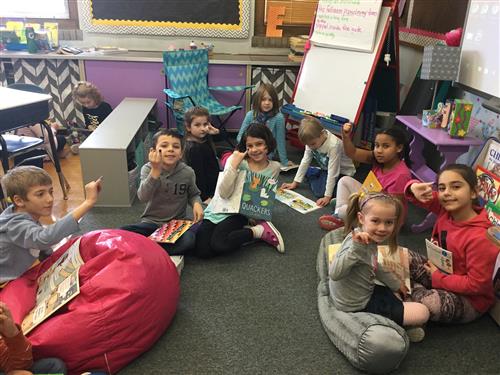 Thanks to the efforts of students and staff in the Ken-Ton School District in partnership with the Kenmore Rotary Club, thousands of children will soon receive the polio vaccine as part of an international effort to eradicate the virus.
In January, volunteers from the Kenmore East and Kenmore West Interact Club brought the annual "Purple Pinkie Project" to five schools over a three-day period - Franklin Elementary, Hoover Elementary, Lindbergh Elementary, Franklin Middle, and Hoover Middle. The volunteers painted participating elementary and middle school students' pinkie fingers purple in exchange for donations to support Rotary International's efforts to eradicate polio.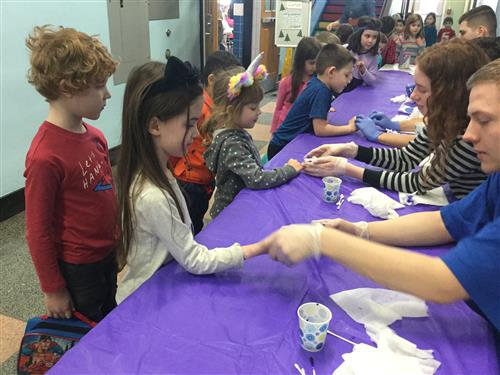 There was a time when hundreds of thousands of children each year died or faced life-changing disabilities resulting from the polio virus. Led by Rotary International, the World Health Organization and UNICEF, a world-wide effort spanning multiple decades to eradicate polio has come so close to making this terrible disease a thing of the past.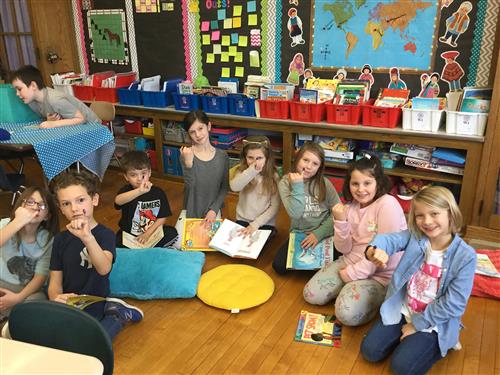 The purple pinkie finger is an internationally recognized symbol of the polio vaccine; participants had their pinkie fingers painted purple to show their support and raise awareness about the effort.
Members of the Kenmore Rotary Club were on hand at each of the school to provide assistance and represent their chapter. The money raised through this initiative is used to purchase vaccinations for people who might otherwise contract the virus, and potentially spread it to others.
Connect With Ken-Ton Schools