Franklin Elementary
Providing our students with the supports, tools, and diverse opportunities needed to meet the challenges of an ever-changing world
Return to Headlines
Franklin Elementary Classes Enjoy Fun & Engaging Activities
Students in third and fourth grade at Franklin Elementary School have been enjoying a variety of engaging events and activities.
Fourth-grade students recently met with representatives of UNYTS and learned about keeping one's body (organs, eyes, blood, etc.) safe and healthy. The students also learned the different components that make up blood and what each component is used for. Students went through different activities to distinguish between good and bad habits.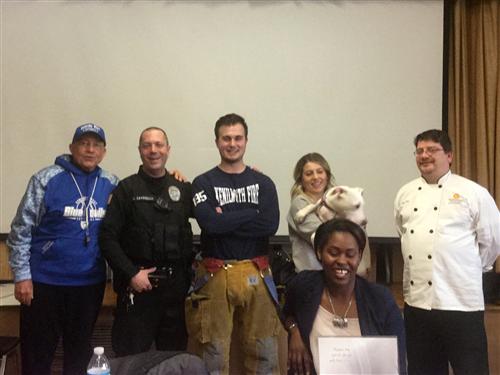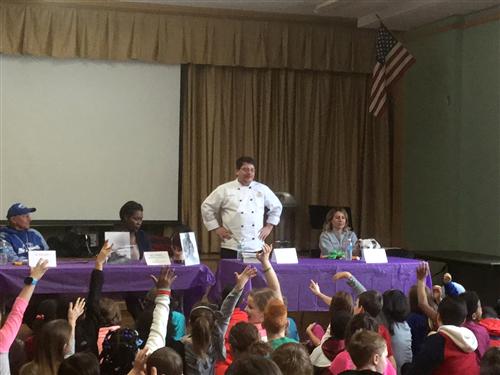 Third- and fourth-grade students recently took part in a career week activity with different community members coming to the school to talk with the students about how they are safe, respectful, and responsible in their jobs.
Students in K Kids, a service organization for fourth-grade students, have raised money for activities and served the community by recycling bottles, singing and making treats for a nearby nursing care facility, and will be participating in the upcoming Kenmore Clean Up to celebrate Earth Day.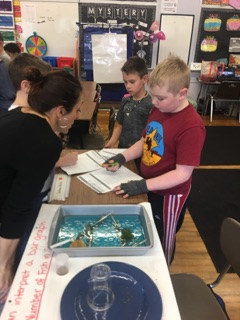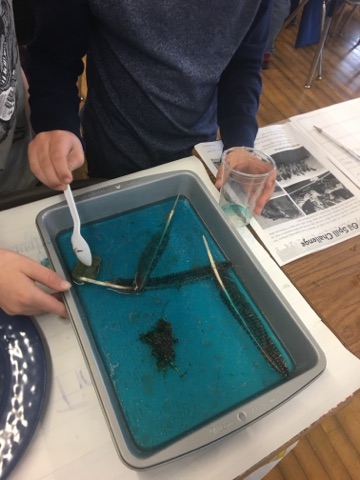 And Robyn Brydalski's third-grade class, with the assistance of district science coach Lisa Davidson, were challenged with the scenario of cleaning up an oil spill in the Gulf of Mexico. Students had to plan how they would clean the ocean as well as the wildlife that lives there. In order to obtain cleaning tools and supplies, students had to be barter with shoes, pencils, supply boxes, and water bottles. The more effective the tool, the higher the "cost" of the object. They only had 15 minutes to get as much oil out of the ocean as possible and had a great time while doing it. This activity was made possible via a generous grant from AC Moore.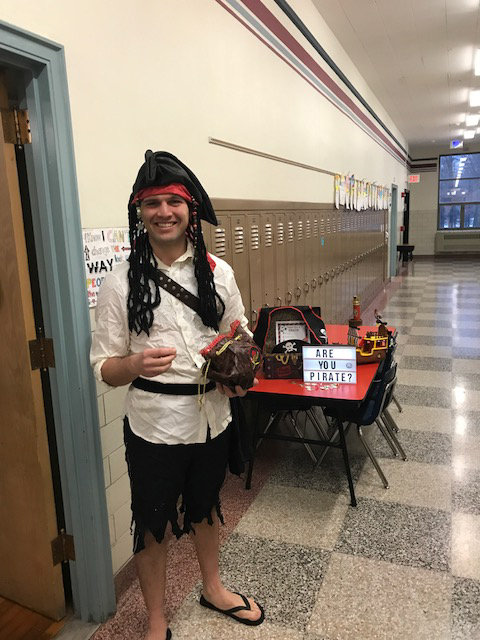 School Support Specialist Marco Galante dresses up like a pirate to welcome teachers to Jill Mattea's "Teach Like a Pirate" book club.
Connect With Ken-Ton Schools