Lindbergh Elementary
Providing our students with the supports, tools, and diverse opportunities needed to meet the challenges of an ever-changing world
Return to Headlines
Lindbergh Elementary Celebrates 90th Year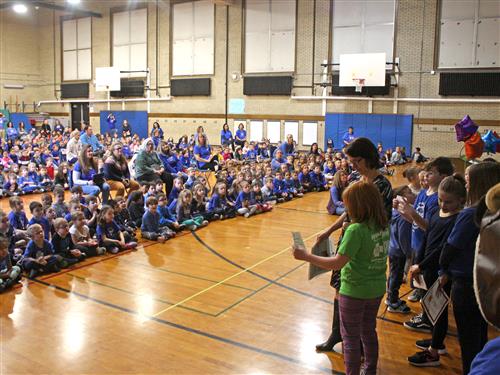 The students, faculty, and staff at Lindbergh Elementary School gathered together for an all-school assembly on Wednesday, Feb. 12 to celebrate the building's 90th year.
Opening in September of 1930, Lindbergh Elementary School is the Ken-Ton School District's oldest operating school, predated by only two other district-owned buildings (the Kenmore Middle School Building, which opened in 1924, and the former Roosevelt Elementary School, which opened in 1928).
Principal Ann Maccagnano explained the history of the school and shared some interesting facts about the building and what student life was like as far back as the 1930s. She also spoke about the successes of students who attended Lindbergh Elementary, including Skylab astronaut Edward Gibson, and introduced current members of the staff who attended Lindbergh Elementary growing up. Students joined in by sharing everyday insight about how the world has changed over the past 90 years.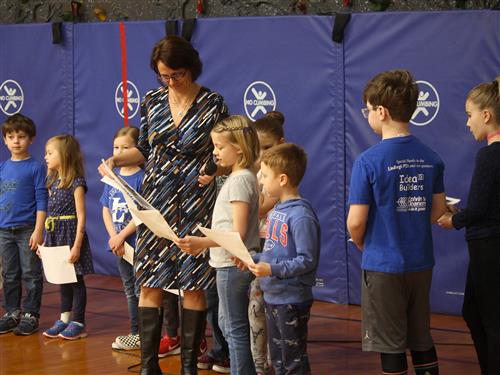 Beginning in the 1890s, the Village of Kenmore was among the nation's earliest and fastest-growing suburbs as transportation and homebuilding innovations made it possible for people to live outside cities such as Buffalo.
Kenmore and the surrounding areas experienced extremely rapid growth, especially in the 1920s, and Lindbergh Elementary was the last school built during this time period to accommodate this early surge in enrollment.
Construction began in July 1929 at a cost of just over $500,000. That was two years after Charles Lindbergh completed his flight from New York to Paris in the Spirit of St. Louis, and the school was among many in the U.S. named in his honor. The first principal was Arthur Fulton, who would also be the school's longest-serving principal.
For more information on the history of Ken-Ton Schools, visit www.ktufsd.org/OurStory.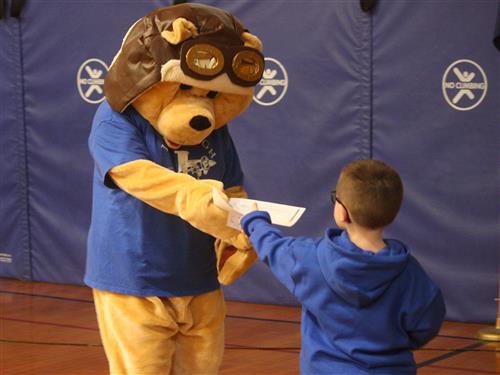 Connect With Ken-Ton Schools