Lindbergh Elementary
Providing our students with the supports, tools, and diverse opportunities needed to meet the challenges of an ever-changing world
Return to Headlines
New Green Team Creates a 'Greener' Lindbergh Environment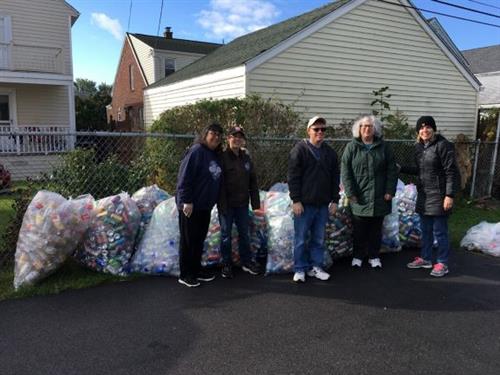 Lynnette Carpenter, Aimee Carpenter, Mike Battaglia, Sue Battaglia, and Korri Hall after a busy day of sorting cans.
Lindbergh Elementary is excited about its newest committee, the Green Team, which is working hard to reduce the use of wasteful products and beatification of our school grounds.
After reaching out to Tom Jones, Town of Tonawanda highway superintendent, plastic totes were provided and are being used to collect plastic, glass, milk cartons and juice boxes. The custodial staff has volunteered to take the totes out every Thursday so the town can collect them.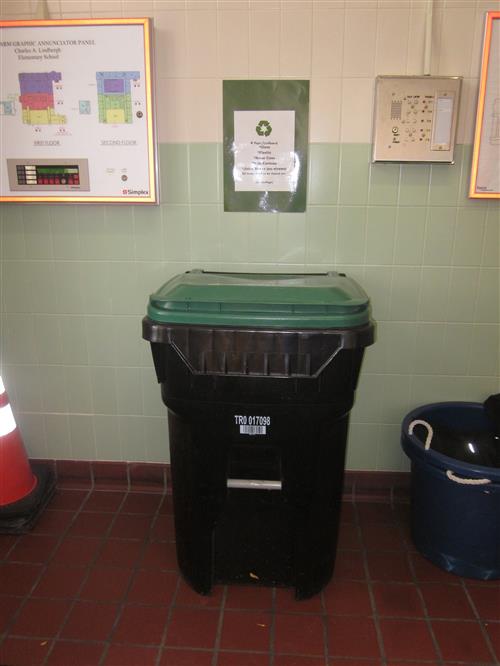 Bins for five-cent bottles have also been placed in the staff and student cafeterias. The cafeteria staff has joined in and guided the children in using the bins. The team held a bottle drive on Saturday, October 13 and collected $480.72.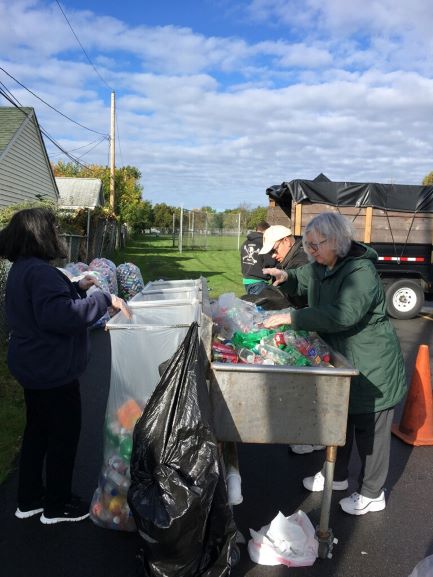 The Green Team plans to use the money to beautify the school grounds and maintain the gardens on the property. After-school clubs that involve the students is something the group is looking into as well.
Plastic plates and silverware have been purchased and will be used at all faculty celebrations. Paper products and styrofoam cups will no longer be purchased for such events. The Green Team will meet on a regular basis to continue their efforts for a "greener" school environment.
Connect With Ken-Ton Schools