Kenmore West High School
Providing our students with the supports, tools, and diverse opportunities needed to meet the challenges of an ever-changing world
Return to Headlines
Kenmore East, Kenmore West Induct 109 Students Into National Honor Society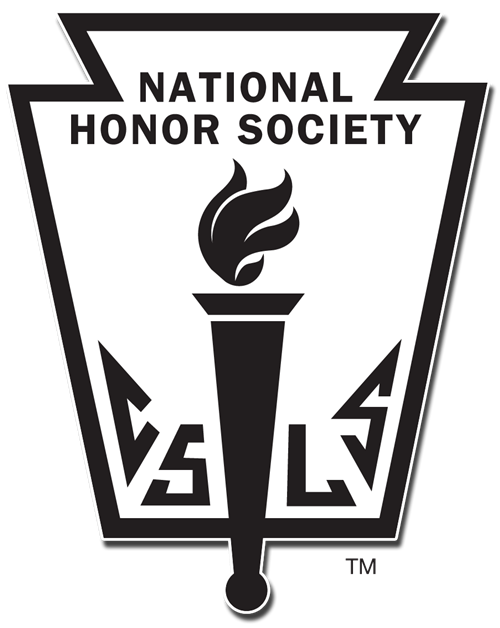 More than 100 students from Kenmore East High School and Kenmore West High School have been inducted into the National Honor Society for their academic achievements and contributions to the school communities.
To qualify for the NHS, students had to demonstrate the four NHS pillars: scholarship, character, leadership and service. Students had to maintain a grade point average of 90 percent or higher through their junior year and articulate their service to the school and community, an excellent record of behavior in and out of school, and leadership roles.
The Kenmore East High School National Honor Society, led by advisors Peggy Lucero and Wendy Cox, inducted 56 new members during a candle-lighting induction ceremony. The guest speaker was Kenmore-Town of Tonawanda School District Board of Education President Dr. Jill O'Malley who has contributed her time and effort in service for the community and serves as an outstanding example for the new NHS members. Jeff Diegelman was named honorary member and also gave a heartfelt and meaningful speech.
The Kenmore West High School National Honor Society, led by advisors Lisa Davidson and Kim Reidell-Maczka, inducted 53 new members during a candle-lighting induction ceremony. The guest speaker was Will Marcy from the Kenmore Alliance Shelterless Ministry, which provides services and support for the homeless living in the Buffalo area.
From Kenmore East, inductees were Shareen Abdallah, Brittany Bloniarz, Isabella Bona, Dallas Brummer, Jacob Butkowski, Jenna Butler, Nicole Coughlin, Hannah Crittenden, Kayla Croom, Madeline Crosby, Alexa Czerniejewski, Jeanique Diaz, McKinley Falkowski, Jessica Fink, Matthew Geary, John Graber, Lennon Greco, Rachel Hamilton, Lilla Herlinger, Kaitlyn Horvath, Zackary Kalinowski, Skylar Kenerson, Emili Leising, Jaclyn MacVittie, Carianne McCarthy, Angela Melchiorre, Andrea Mitchell, Cheyenne Mohr, Hannah Munley, Hailey Murdie, Lyndsay O'Brien, Austin Orlowski, Siana Parks, Autumn Reed, Bridget Reilly, Faith Reinard, Andrew Reinhart, Alexis Sevrey, Franc Schmoyer, Charlotte Soos, Victoria Sujka, Megan Swick, Ryan Swick, Coryn Sylvia, Jordan Taylor, and Jarrett Whipple.
From Kenmore West, inductees were Abdullah Abdulhadi, Gillian Boal, Candie Bozzard, Amanda Buettner, Sean Cranston, Rebecca Curcio, Bina Dahal, Jennifer Dang, Alexa Dean, Sarah Denman, Aria Elling, Emma Epstein, Rocco Faulise, Lucas Foglia-Leffler, Daniel Galatioto, Jordan Goodwin, Lauren Gradzewicz, Jenna Guido, Trevor Higgins, Audrey Holden, Emily Jones, Madeline Kaderabeck, Abigail Knab, Alanna Krug, Madelyn Latko, Kayla Leon, Celia Lynch, Mia Madore, Vincent Mendez, Chloe Moore, Faye Panagopoulos, Haley Prichard, Brianna Puma, Ayat Ramadan, Alexis Rivera, Jenna Rybarczyk, Samantha Schultz, Sarah Sefried, Lydia Serrano, Joshua Sinclair, Judith-Jennifer Siwiec, Victoria Smith, John Speyer, Colin Thomas, Nicholas Thompson, Jayden Thorpe, Rachel Valente, Samantha Veronica, Evan Waggoner, Ayla Walker, Jacob Wallace, Jakob Wiegand, and Xin Yu Zheng.
Connect With Ken-Ton Schools