Holmes Elementary
Providing our students with the supports, tools, and diverse opportunities needed to meet the challenges of an ever-changing world
Return to Headlines
What You Need to Know as Free School Lunch Program Ends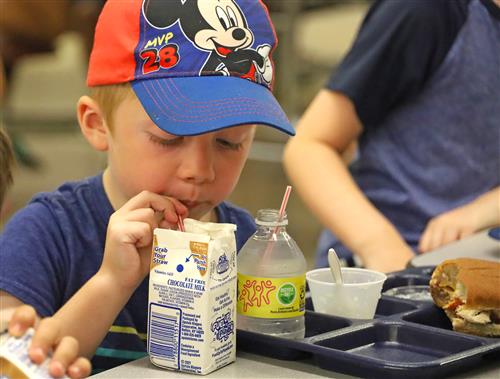 Since the beginning of the COVID Pandemic, we have had the privilege of serving all of our students breakfast and lunch at no-cost to you. But things are changing as a federal program, which made breakfast and lunch free for all students, is scheduled to expire prior to the start of the 2022-23 school year.
What does this mean?
Those who are not eligible for free/reduced-price meals will now need to pay for their breakfast and/or lunch unless they attend a school designated through the Community Eligibility Provision Program (CEP).
CEP schools include Holmes Elementary, Franklin Elementary, Franklin Middle, Holmes Elementary, Hoover Elementary, and Hoover Middle. Students who attend school at these locations do not have to pay for their meals.
Those at non-CEP schools which include Edison Elementary, Lindbergh Elementary, Kenmore East High School, and Kenmore West High School will have to pay for their meals.
What if your child attends a non-CEP school but is eligible for a free/reduced-price meal?
If you attend a non-CEP school and believe you're eligible for a free/reduced-price meal, you need to submit an application. You can do this by printing out this application and returning it to your school. An online application will be available soon.
An application will also be sent home on the first day of school. Applications need to be completed as soon as possible so if you qualify, your child will not be charged the full meal price. If you have multiple children who you believe qualify, only one application per household should be completed.
What are the 2022-23 school year prices for those at non-CEP schools and don't qualify for free/reduced-price meals?
Breakfast: $1.50
Lunch (elementary and middle): $2.25
Lunch (high school): $2.50
The Ken-Ton School District would like to thank all parents for allowing us to feed your children. We will continue to serve high quality, nutrient dense meals that our students enjoy. If you have any further questions, you can check out our Food Service page or call the Food Service Department at 716-874-8400 ext 20404.
Connect With Ken-Ton Schools