Holmes Elementary
Providing our students with the supports, tools, and diverse opportunities needed to meet the challenges of an ever-changing world
Return to Headlines
Summer School STEM Gives First-Hand Look at Science Careers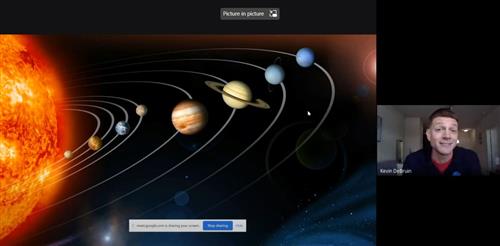 Often, it takes more than just reading out of a book to learn and understand things. That's why Carol Glor, the STEM special area teacher for this year's Ken-Ton summer school program, gave her students an exciting hands-on look at science STEM concepts.
"Students clearly enjoyed the STEM program," said Glor, the summer school STEM special area teacher. "They looked forward to class each week as they completed each challenge. They practiced the STEM process steps including: Ask questions, imagine, plan, create, test and improve."
This year's elementary summer school session included around 300 students who recently completed grades K-4. Each week, students focused on a variety of STEM concepts like engineering, technology, chemistry, space, and agriculture and design.
"As a teacher, I learned that one of the most difficult things to learn and practice is working as a team," said Glor. "Each STEM challenge was designed for students to work together to solve a problem or create a product. Encouraging team-building behaviors needs to start at an early age and continue as students learn and grow. This will lead to consistent growth of knowledge and skills and prepare students for any of life's challenges."
Some sessions included a virtual guest speaker, who then gave the students a look at their profession and the things they study on a daily basis. These guest speakers included Kevin DeBruin, a former NASA Rocket Scientist; Steve Blabac, a farmer from The Root Down Organic Farm; and Michael Fries, a meteorologist from NOAA. Each speaker catered their presentation to the grade level they were presenting to.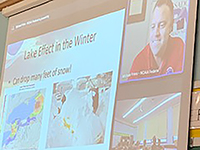 "He [Michael] had recently covered the tornado sighting in Wyoming county and shared first-hand information about it to eager students. They learned about the 'lake effect' weather that Buffalo is known for," Glor said. "I have a feeling that students will be looking for weather balloons in the evening sky and hoping to find a tracker in their own backyard."
Connect With Ken-Ton Schools