Holmes Elementary
Providing our students with the supports, tools, and diverse opportunities needed to meet the challenges of an ever-changing world
Return to Headlines
End-of-Year Highlights at Holmes Elementary School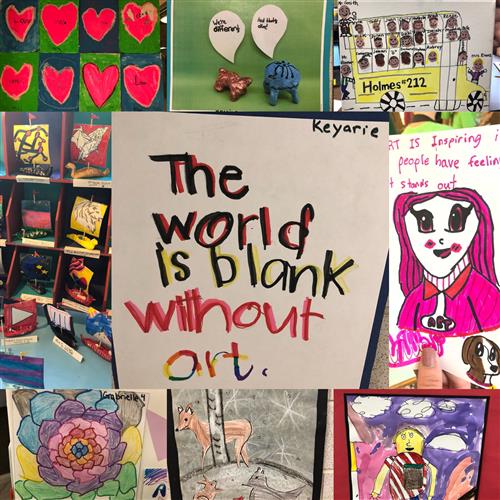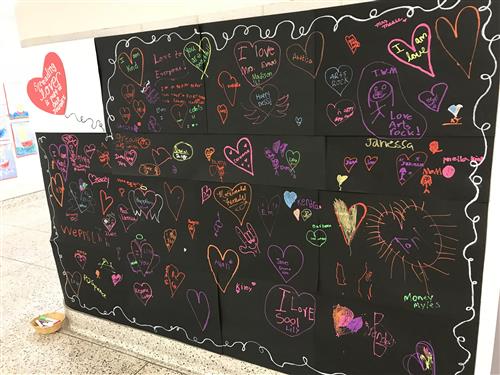 The annual Arts Rocks event featured artwork from grade K-4 students. Holmes Elementary families entered the exhibit and received binoculars to view all of the amazing art work. While families toured the building, they had the opportunity to listen to music from third- and fourth-grade students using "Garage Band."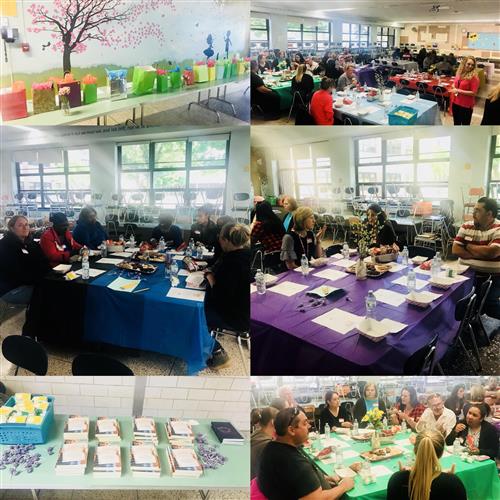 At the close of the year, Holmes Elementary hosted its inaugural Parent Thank You Dinner in the cafeteria with 30 guests in attendance. They were served dinner, given a special gift, and had the opportunity to win prizes. This very special event was designed to build stronger partnerships with parents and guardians at Holmes Elementary.
The dinner included a presentation on all that school staff and families accomplished during the year working together. Holmes Elementary students had many amazing opportunities during the year including special events and activities as well as educational field trips at all grade levels to destinations such as Theatre of Youth, the Buffalo Zoo, Beaver Island, Niagara Falls, Hidden Valley Nature Preserve, the Albright Knox Art Museum, Fort Niagara, Buffalo Naval Park, the Buffalo Philharmonic Orchestra, Reinstein Woods, and Buffalo Science Museum.
Special thanks went out to parent leaders Cheryl Greene, Angel Adams, Patti Green, Dawn Ehrhardt, David Smith, Laurie Hayes, and Andrea Leshinskie.
Connect With Ken-Ton Schools