Kenmore East High School
Providing our students with the supports, tools, and diverse opportunities needed to meet the challenges of an ever-changing world
Return to Headlines
Real-World Experience Through Academy of Transition Program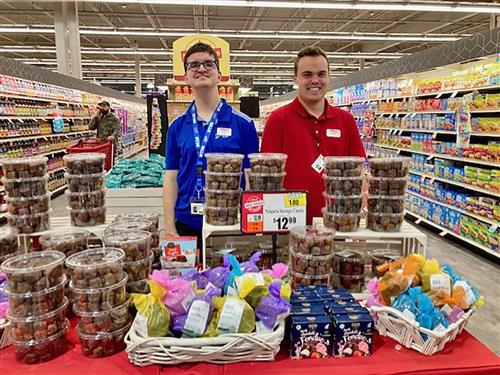 Students in the Ken-Ton School District's special education program are getting an incredible opportunity to get real-world work experience thanks to a partnership with Aspire of WNY.
The Kenmore Academy of Transition Program is in its 2nd year here in the Ken-Ton School District. While individual students have received workplace opportunities in the past, the program has kicked into high gear over the last two school years with six students in the Aspire of WNY-run program.
"This program is designed for kids who stay in Ken-Ton through 21 years of age," said Christine Barth, Ken-Ton's Director of Secondary Special Education. "This program is giving them a supportive work experience for those who may not be taking the traditional college route."
Before a student is assigned to a work placement, they go through several steps: the District must approve the student to apply for the program; an application and release form are submitted; interviews are held with parents, teachers, and staff; and a team observes the student to determine programing, whether it's an individualized (1-on-1) job coach setting or a group (3-on-1) setting. Final eligibility for each student is then determined.
"This is all to provide students with a safe environment where there is support available to help them prepare for their transition after high school," said Leslie Baragona,WOW Associate at Aspire of WNY. "Many of our students will go right into the workforce so we want to help build the necessary skills and identify supports needed."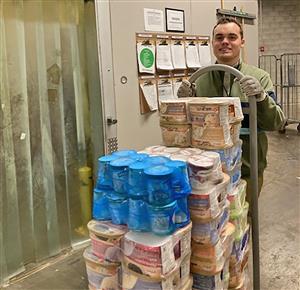 Students work at community placements throughout the entire school year, switching locations/businesses halfway through. They spend three hours a day, four days a week on-site at their job, while Fridays are focused on other important parts of the program like writing skills, interview skills, and other necessary qualities you may not get directly on the job.
"The entire program is priceless," Baragona said. "The employers develop bonds with the students and customers do too. They see the students are trying their best and some of our employers go on to eventually hire our students."
"The time the students spend developing their vocational skills at their internships is so vital to ensure a successful transition to the next phase of their life," Paula Kerber, Coordinator of Student Services at Aspire of WNY said.
Over the past two years, Ken-Ton has seen their students excel at Aspire's partners like Tops, Wegmans, JoAnn Fabrics, and Savers. For students at a place like Savers, they'll spend time recycling and hanging clothes, cleaning areas around the store, and learning to communicate with others on a team. At a place like Tops, students help stock items and learn the importance of communication.
"We enjoy having the student interns," Rita Borden of Tops Human Resources said. "I like seeing the students and enjoy watching them develop skills. If it benefits the student and helps them grow, we want them to be here and we want to help them."
"I'm happy at Tops," student Trevin Wickland said. "I'm very good at ice cream stocking!"
"This has been a very rewarding partnership," said Nicole Skaros Marcello, School Project Manager. "We've witnessed great growth this year in our Ken-Ton student interns. We couldn't be prouder of them!"
Connect With Ken-Ton Schools