Hoover Elementary
Providing our students with the supports, tools, and diverse opportunities needed to meet the challenges of an ever-changing world
Return to Headlines
Flipgrid Showcases Student Work at Global Tech Conference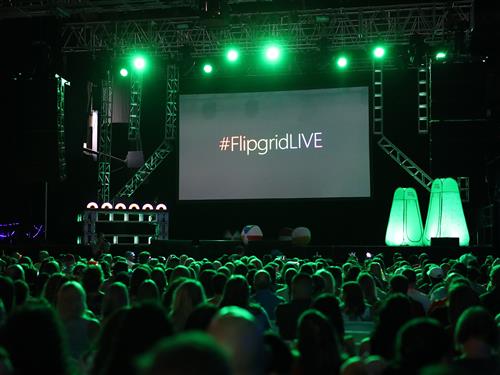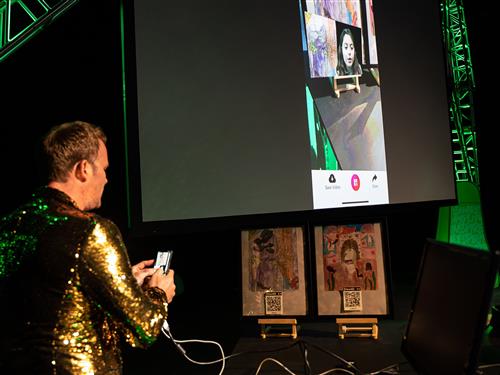 During the summer, projects by Hoover Elementary School students were prominently featured by an emerging leader in education innovation at the world's premier education technology conference hosted by the International Society for Technology in Education (ISTE).
The annual ISTE Conference and Expo, which drew approximately 15,000 educators and technology company representatives to Philadelphia from June 23 to 26, serves as a forum for exploring and exchanging ideas about education technology with teachers from around the world. It was here that Hoover Elementary School students' projects were showcased by one of the companies represented: Flipgrid.
Flipgrid, which is owned by Microsoft, is a website and app that allows teachers to create "grids" to facilitate video discussions. Each grid is like a message board which allows teachers to pose questions, called "topics," and students can easily post video responses that appear in a tiled grid display.
Flipgrid has been used extensively at Hoover Elementary School thanks in large part to fourth-grade teacher Kerry Smith. Mrs. Smith has been excited not just about incorporating new apps and technology in her own classroom, but helping her colleagues embrace and learn to use these tools as well.
Mrs. Smith routinely uses the Flipgrid app with her students and has helped other teachers in the school incorporate this innovative tool as well. Mrs. Smith's class along with others at Hoover Elementary have been incorporating Flipgrid in their classrooms to promote student voice, engagement, choice, and collaboration. Mrs. Smith has used it for literature responses, "app smashing" with the Do Ink app for the school's spring art show, digital choice boards/grids, and student sharing. She also used Flipgrid to send personal "thank you" messages to her colleagues for Teacher Appreciation Day, and her students have even been helping younger students learn how to use Flipgrid as well.
Because of Mrs. Smith and Hoover Elementary School teachers' active use of Flipgrid, Hoover Elementary was a prominent stop by the Flipgrid Engagement Team during its Heartland Bus Tour in May. On May 17, Hoover Elementary was excited to host a Flipgrid Student Voice Rally, an energizing and engaging event which promoted student voice and empowerment.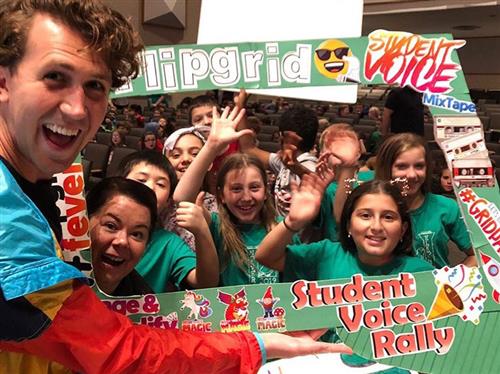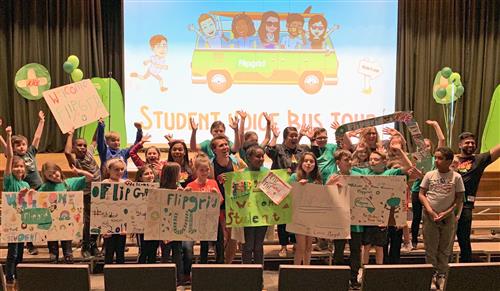 Photos from Flipgrid's Student Voice Rally at Hoover Elementary in May 2019.
During the visit by members of the Flipgrid team, Mrs. Smith shared some of the artwork and stories that her students had created using Flipgrid in collaboration with art teacher Diane Schaeffer. It made a big impression on company representatives; in fact, they later contacted Smith to request the students' projects and Flipgrid videos for a major event that would be taking place during the summer.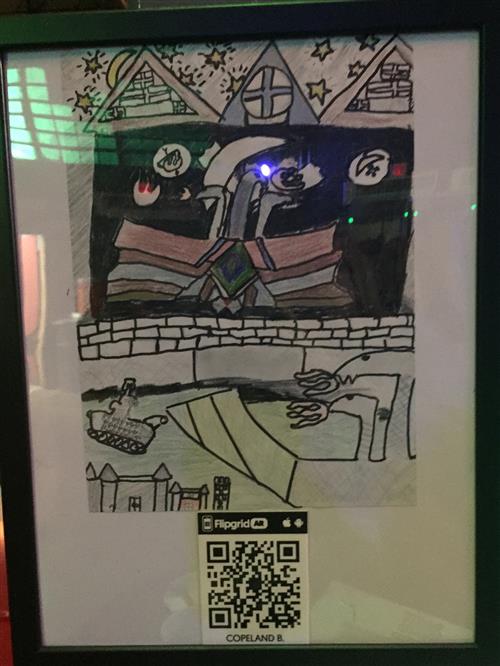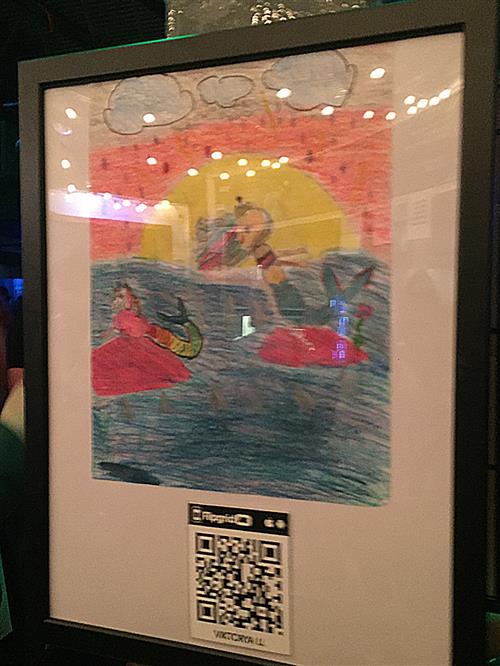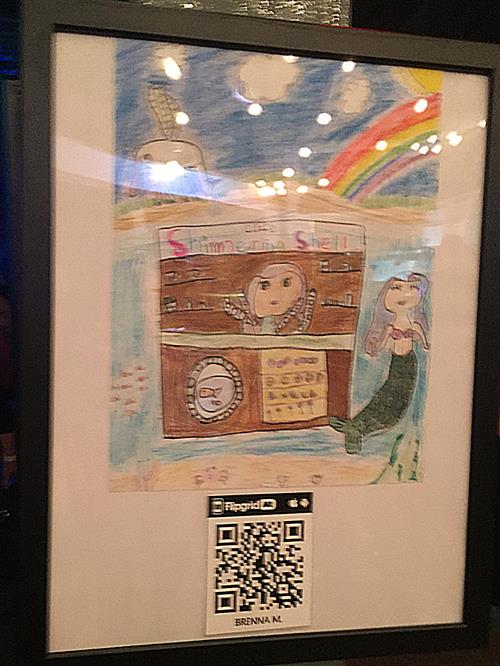 "Flipgrid's goal and mission is to empower every voice," Mrs. Smith said. "My students worked hard demonstrating their artistic voice in art class with Ms. Schaefer. They then brought their artwork back to the classroom and expressed their voice by recording a video telling the story they wrote to go along with their artwork. My students then used the green screen to record and uploaded it to Flipgrid."
With parents' permission, Mrs. Smith shared the students' projects with Flipgrid in June. The students' work ended up being incorporated into Flipgrid's presence at the ISTE Conference and Expo, as well as a June 24 "Flipgrid LIVE" event during the conference which was attended by more than 1,000 people and broadcast to countless others. Flipgrid used the event to announce new features in partnership with Remind, a leading education communication platform, as well as new features such as automatic transcription and the ability for students to seamlessly arrange unlimited segments of video into one.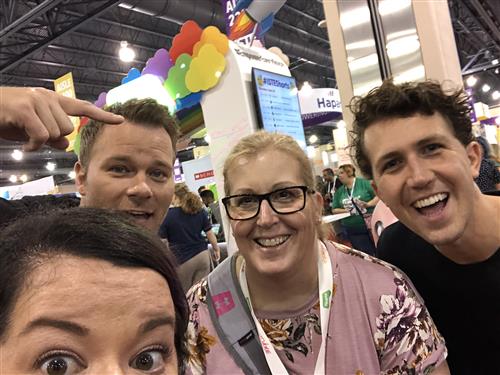 Hoover Elementary fourth-grade teacher Kerry Smith with representatives of Flipgrid, including company founder Dr. Charlie Miller, at the ISTE Conference in June.
Mrs. Smith, who has been teaching for 23 years in the Ken-Ton School District, considered this the highlight of her career so far as she not only participated in the conference and Flipgrid LIVE event but saw her students' work featured on a national platform.
"It was an amazing experience and so wonderful that many of my students' work was showcased," she said. "In showing my students that my own voice matters by reaching out to Flipgrid to visit our school and see their final work, my students have learned that what they do and say matter beyond our school walls."
During the summer, Mrs. Smith received back the students' original artwork which she returned to families along with a special "I Have a Voice" Flipgrid shirt that was provided by the company as a token of their appreciation for their contributions and participation.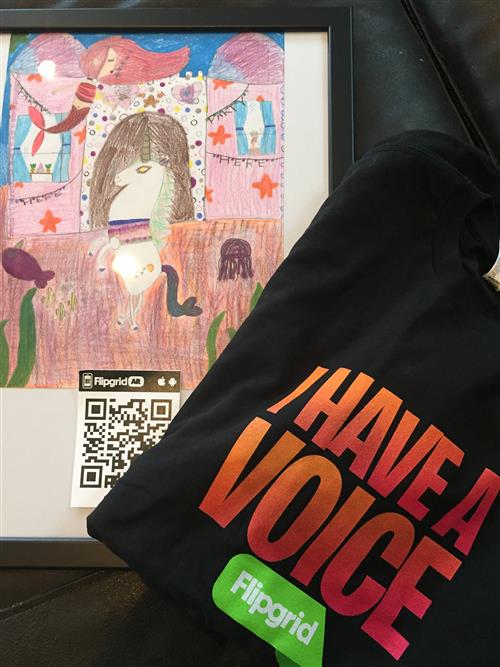 Students whose work was featured included Ella Duffett, Anthony Baran, Claire Haynes, Jacob Zimmerman, Sophie Perrelli, Copeland Baker, Liam Drilling, Gia Totaro, Brenna McLean, Victoria Ulatowski, Adrianna Gray, Jonah Cichocki, Evan Kavanagh, Alexis School, Riley Balling, Mia LoVallo, and Zarema Sayfulayeva.
Connect With Ken-Ton Schools