Kenmore West High School
Providing our students with the supports, tools, and diverse opportunities needed to meet the challenges of an ever-changing world
Return to Headlines
East, West Students Attend NYS Theater Conference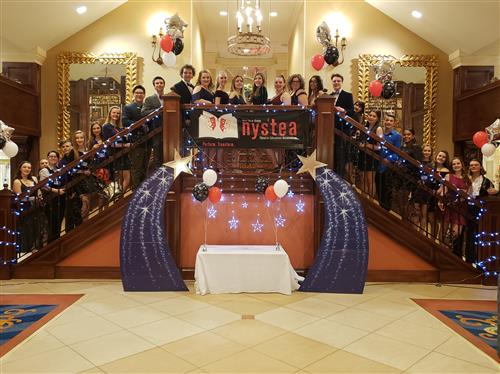 In January, nearly three dozen Kenmore East and Kenmore West students attended the 21st annual New York State Theatre Education Association Student Conference at the Villa Roma Resort in Calicoon, N.Y.
This conference creates an opportunity for approximately 700 high school students from all over New York State to come together for a full weekend of learning and peer interaction. These students attend workshops given by colleges, universities, and other theater professionals. It also gives them the opportunity to network with one another and experience a variety of performances throughout the conference.
A total of seven students from Kenmore East were led by teacher Dana Giglia, and 26 students from Kenmore West were led by teacher Diana Gruninger.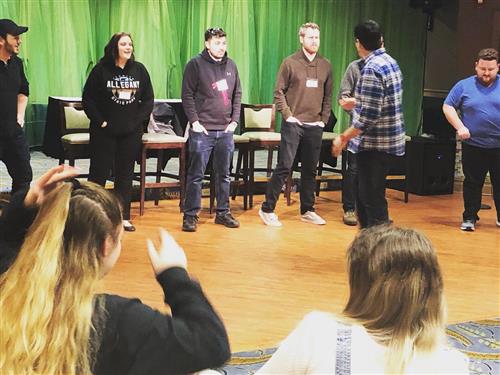 NYSTEA is a statewide organization of theater educators which promotes and supports theater education, believing it to be an essential component of educational programming in pre-kindergarten through Grade 12. Studying theater in schools develops abilities needed for the 21st century including critical thinking, problem-solving skills, applications of technology, social responsibility, and creativity. In addition to the annual Student Conference, NYSTEA provides resources to educators teaching theatre in the classroom, directing school drama and musical presentations, and hosts a conference for educators.
"For the Student Conference delegates, this conference is a highlight of their high school career," Giglia said. "In the over 100 workshop offerings, students received expert instruction in technical theatre, acting, dance, and voice. Meeting and sharing interests with other similarly-minded students from every region of the state is paramount in working collaboratively, gaining self-confidence and exploring new areas of learning. This conference is a testament to how theater transforms students' lives."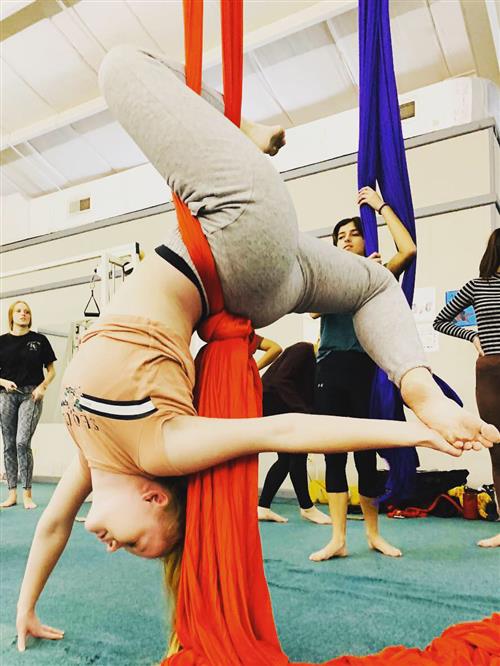 Connect With Ken-Ton Schools