Kenmore West High School
Providing our students with the supports, tools, and diverse opportunities needed to meet the challenges of an ever-changing world
Return to Headlines
Staff/Student-Run Thrift Shop Thrives at Kenmore West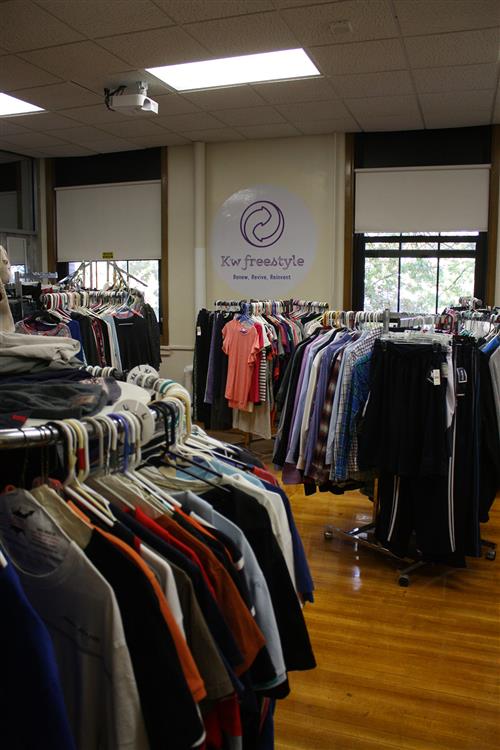 In an effort to foster a positive school culture and allow "friends to help friends," staff at Kenmore West High School opened a new staff- and student-run environmentally friendly thrift shop named KW Freestyle earlier this year.
Freestyle is described as a place where students can renew or revive their wardrobes at no cost. Students can also find gifts for friends and family, especially when they cannot afford to buy them on their own. Freestyle is set up to accommodate those in need in an upbeat store-like setting without having to leave Kenmore West. At the same time, all students are invited to thrift, browse, and donate as much as possible during study halls or lunch.
The effort began in February with several Kenmore West teachers who wanted to make a difference. They met with Dr. Jill O'Malley, Ken-Ton School District Board of Education president and founder/director of the Ken-Ton Closet. Together, they brainstormed ideas on how they could help and support students at Kenmore West.
They have received a lot of help from the entire Kenmore West community and beyond, from staff who have dropped off donations to the custodians who helped them ready the space.
"We'd like to thank the many people in the Kenmore West community who have helped us in so many ways," said Kim Zuccari and Melissa Hayek, two Kenmore West teachers who have spearheaded the effort. "We appreciate the support and the countless donations that come in each day."
Freestyle is open to all students during Periods 2-9. Staff and students alike have been encouraged to donate new or gently-used teen clothing and shoes to help curate the shop. Students can bring donations in through Door #1; there is also a collection bin that others can use at the Administration Building, located at 1500 Colvin Blvd.
WGRZ Channel 2 reporter Claudine Ewing recently visited the shop for a feature story which you can find here:
https://www.wgrz.com/article/news/local/kenmore-west-has-a-staffstudent-run-thrift-store/71-615339112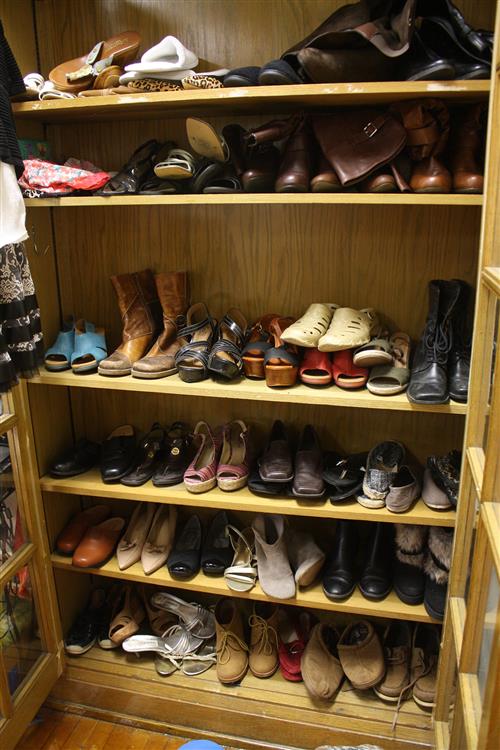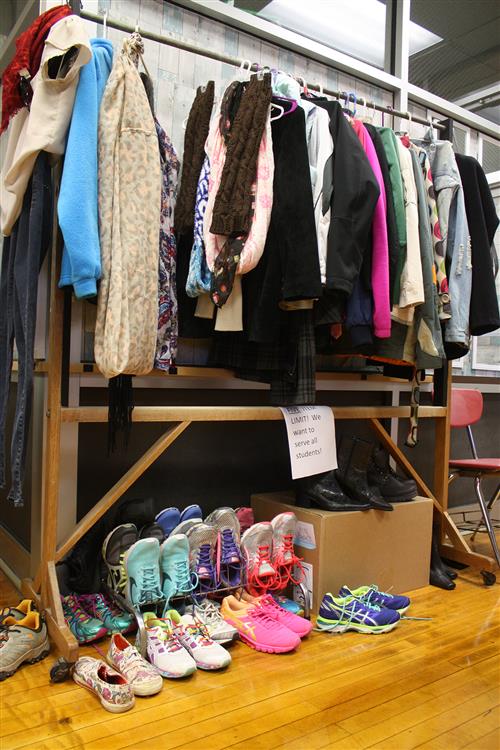 Connect With Ken-Ton Schools