Holmes Elementary
Providing our students with the supports, tools, and diverse opportunities needed to meet the challenges of an ever-changing world
Return to Headlines
Parent Engagement & Technology the Focus of Winning Innovation Contest Proposal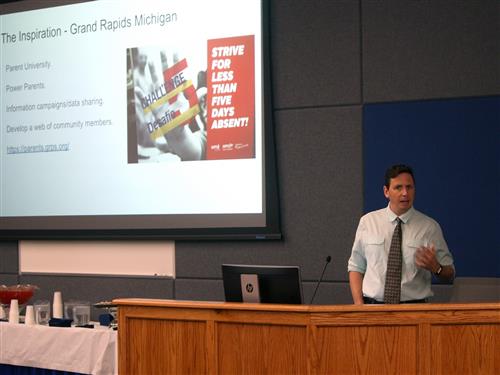 Kenmore West High School art teacher David Rogalski's proposal for a technology coach for parents was chosen as the winner in the first-ever Ken-Ton School District Innovation Contest. The runner-up was Sriya Natarajan, a seventh-grade student at Franklin Middle School, who proposed a new mental health and ethics class.
Exceptional work was also presented by the other three finalists:
School counselor Michele Melligan, who is implementing mindfulness in classrooms at Franklin Elementary

Parent Antara Satchidanand, who proposed a new approach to promoting tolerance, acceptance, and kindness at the sixth-grade level

Kenmore resident Dr. Yashodhara Satchidanand, who proposed a new club or forum in Grades 4-12 to promote debating and related skillsets
You can find all five proposals and more information about the contest at www.ktufsd.org/innovation.
The five finalists presented their proposals on Thursday, Nov. 1 in the Kenmore Middle School Building Community Room in front of a seven-member stakeholder panel. Each of the five contestants did an outstanding job presenting their proposals and answering questions from the panel.
After each of the five presenters had completed their presentations, the panel began deliberations to evaluate each of the proposals and select a winner. The panel members had a very difficult time selecting one proposal as the winner, since they felt strongly that each proposal had merit and was deserving of attention by the District.
As the winning contestant, District staff will now work with Rogalski to implement his proposal on a pilot or small-scale basis.
The stakeholder panel that evaluated the proposals included Andrew Gianni, Board of Education vice president; Dina Ferraraccio, Kenmore West High School assistant principal; Diane Hyzy, Franklin Middle School teacher; Jill Ackerman, Kenmore West High School teacher aide and KTSEA president; McKinley Falkowski, Kenmore East High School student and Board of Education student representative; Kelly Falkenrath, District Parent Teacher Student Association president; and David Stinner, a school district parent, resident, and founder and president of the information technology company US itek.
The contest was coordinated by Gianni, Assistant Superintendent for Finance John Brucato, and Community Relations Coordinator Patrick Fanelli. Gianni first proposed the idea for an innovation contest in the spring and the idea caught on with 20 submissions during the first round of the contest in September.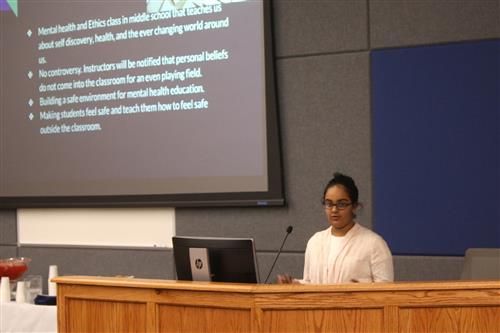 Sriya Natarajan, Runner-Up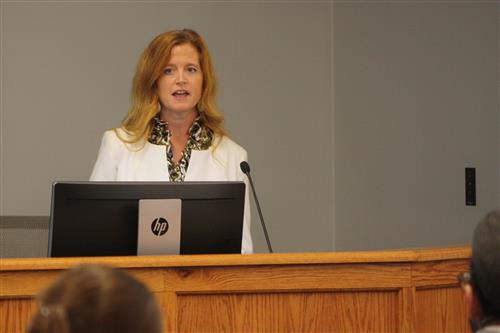 Michele Melligan, Finalist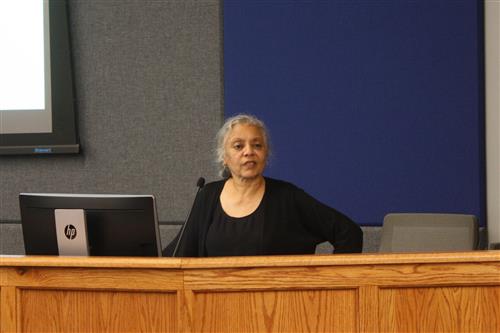 Yashodhara Satchinanand, Finalist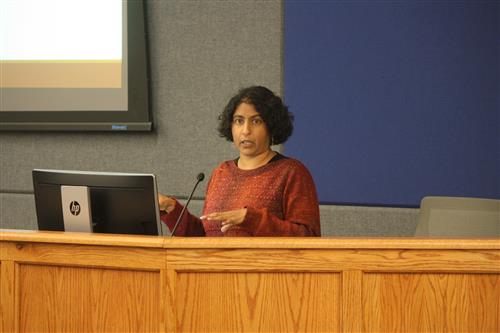 Antara Satchidanand, Finalist
Connect With Ken-Ton Schools