Holmes Elementary
Providing our students with the supports, tools, and diverse opportunities needed to meet the challenges of an ever-changing world
Return to Headlines
Nationally Known Guided Reading Expert Visit K-4 Teachers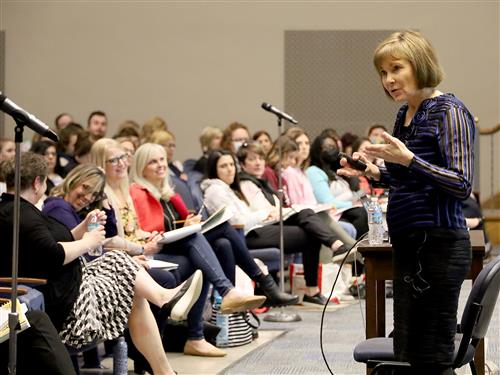 The Ken-Ton School District was excited to welcome celebrated author/educational consultant Dr. Jan Richardson, considered to be the nation's foremost expert on guided reading. Dr. Richardson visited Ken-Ton and worked with teachers, administrators and support staff from all five elementary schools during the district's March 18th Superintendent Conference Day to further support the implementation of Scholastic Literacy and small-group guided reading instruction.
Dr. Richardson's visit was facilitated through the district's long standing partnership with Scholastic Literacy, a comprehensive literacy framework designed to engage readers, support social-emotional development and help students become lifelong independent thinkers, readers and writers. There was one session for kindergarten and first-grade staff and one session for second-, third- and fourth-grade staff.
Dr. Richardson's book, "The Next Step Forward in Guided Reading," is a key resource used by Ken-Ton elementary teachers. It is a nationally acclaimed work that includes planning and instructional tools to teach guided reading in the classroom.
Guided reading is a central component of literacy instruction in Ken-Ton elementary schools which has had a significant impact on students' academic progress. It focuses on differentiated reading strategies to further students' skills as readers and help them to better understand, appreciate and enjoy a book. For example, in guided reading, time is set aside to introduce the book and context, reinforce reading strategies, provide time for independent reading, check students' understanding of the text, and allow students to participate in discussions about the text.
Dr. Richardson is an author, education consultant and reading specialist as well as a former classroom teacher and Teacher Leader with Reading Recovery. Other books she authored or co-authored include "Guided Reading Teacher's Companion," "Next Step Forward in Reading Intervention," and "Next Step in Word Study and Phonics."
Dr. Richardson and her team of literacy consultants work one-on-one with teachers and provide professional development in schools across the nation to model practical and effective techniques for strengthening small-group reading instruction.
"We want children to become proficient readers who can't wait to read another book," Dr. Richardson said.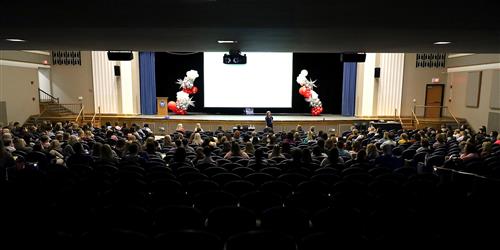 Connect With Ken-Ton Schools