Holmes Elementary
Providing our students with the supports, tools, and diverse opportunities needed to meet the challenges of an ever-changing world
Return to Headlines
Exciting Activities & Opportunities at Holmes Elementary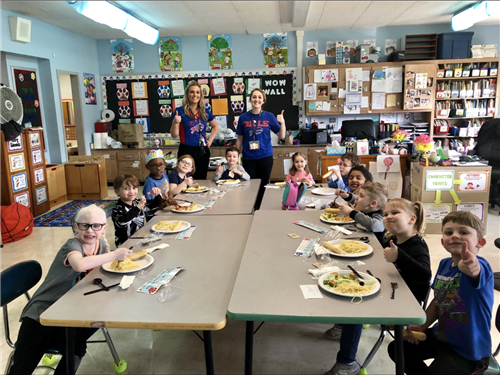 Miss Puccio's K-1 classroom raised the most money for the Pennies for Patients campaign to benefit the Leukemia and Lymphoma Society, and enjoyed a fun Olive Garden lunch as their reward.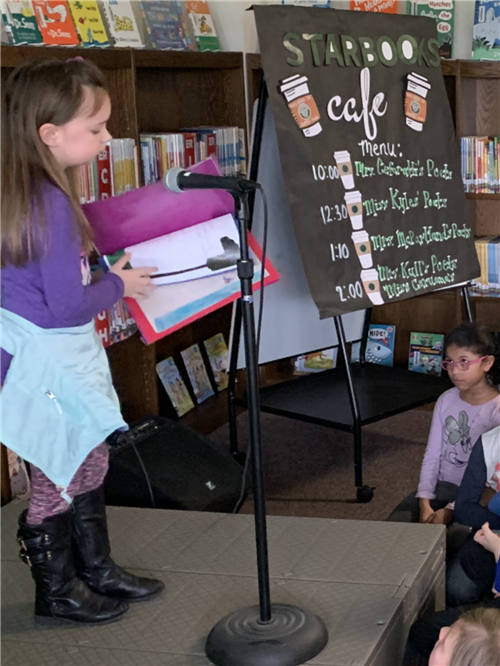 First-grader Elise Leistner reading her poem to her peers.
Gr. 1 students hosted a "Starbooks Poetry Café" on April 16. The library was transformed into a cafe where students read poems they had written and enjoyed some café treats.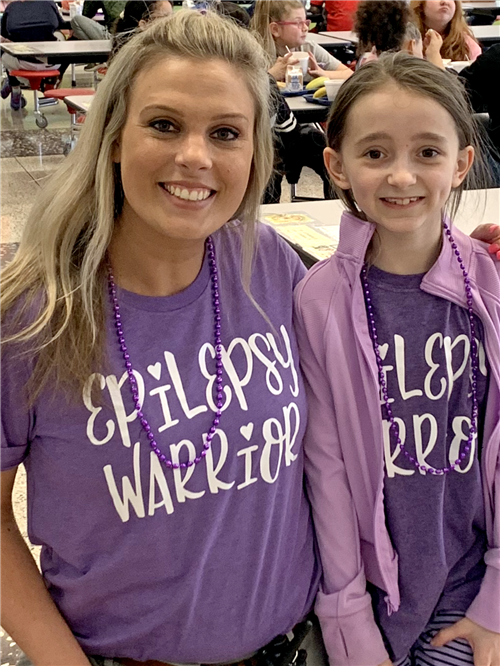 School Support Specialist Tracy Caruana and fourth-grade student Brianna Hayes
On March 26, the school celebrated "Purple Day" to raise awareness for epilepsy. Holmes Elementary staff and students raised a total of $170.75 that was donated to the epilepsy monitoring floor of Oishei's Children's Hospital.
From left, Karla Haugabook, Alex Gasiorek, Anna Zobrist and Carly Haugabook
Students were excited to receive new tennis equipment and curricula from Net Generation, a USTA-sponsored program that promotes tennis in an easy-to-learn PE program tailored for all ages and abilities giving children a game that will help them build friendships and lean skills they'll use for life. (Special thanks go out to April Liebler)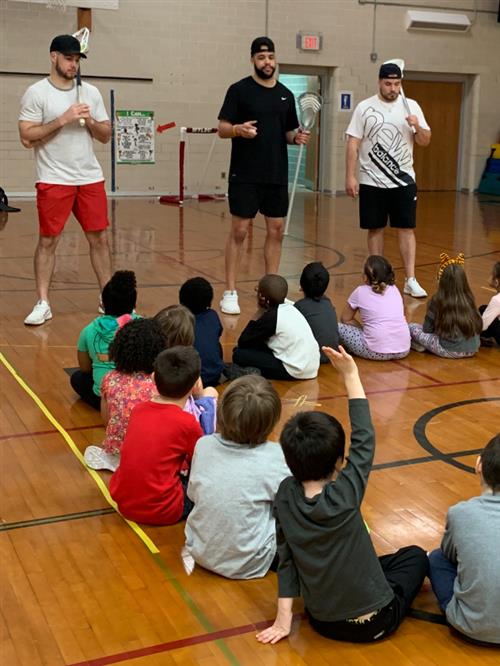 The Buffalo Bandits visited PE classes on May 16 and did an excellent job filling in for PE teachers Mrs. Zona and Mrs. Liebler. The students loved meeting the players, learning about their backgrounds, and asking questions. Most importantly, the students enjoyed learning the fundamentals of lacrosse.
Connect With Ken-Ton Schools