Franklin Elementary
Providing our students with the supports, tools, and diverse opportunities needed to meet the challenges of an ever-changing world
Return to Headlines
Special Guests Help Students Understand the Meaning of Veterans Day
Elementary schools found different ways to honor veterans for their sacrifice and learn about the importance and meaning of Veterans Day.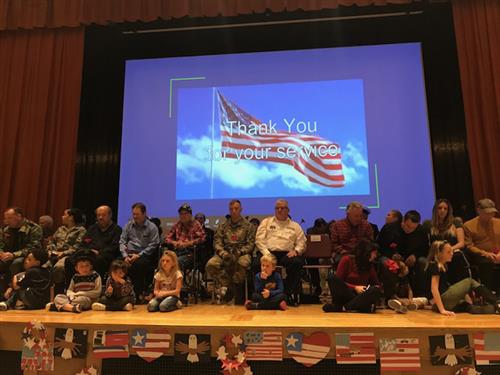 At Franklin Elementary, students and staff welcomed many veterans of the Armed Forces at a special assembly on Thursday, Nov. 8. They sang the military songs in a medley and presented each servicemember with a red carnation (generously donated by Brighton Eggert Florist). There was a reception afterward with refreshments donated by Paula's Donuts.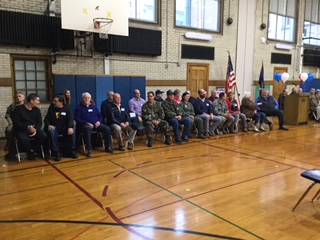 At Lindbergh Elementary, students and staff were proud to recognize the many family members who have served our country. Veterans were invited to a special celebration on Friday, Nov. 9 and the school had over 40 veterans of the Army, Airforce, Navy, National Guard, Marines, and Military Police. The students sang patriotic songs, recognized each individual service member, and enjoyed a special reception with their loved ones. The children loved the stories the veterans shared in the classes and were proud to honor them.
At Hoover Elementary School, students and staff welcomed many veterans and representatives of the Armed Forces as well as first responders and law enforcement for the annual Sing for America/Read With a Hero celebration. You can learn more about this amazing event, which continues to grow each year, in this feature story by WBFO FM 88.7:
http://news.wbfo.org/post/students-hoover-elementary-get-head-start-veterans-day-weekend
Connect With Ken-Ton Schools