Franklin Elementary
Providing our students with the supports, tools, and diverse opportunities needed to meet the challenges of an ever-changing world
Return to Headlines
Students, Art Teachers & Board of Education Recognized at Special Student Artist Reception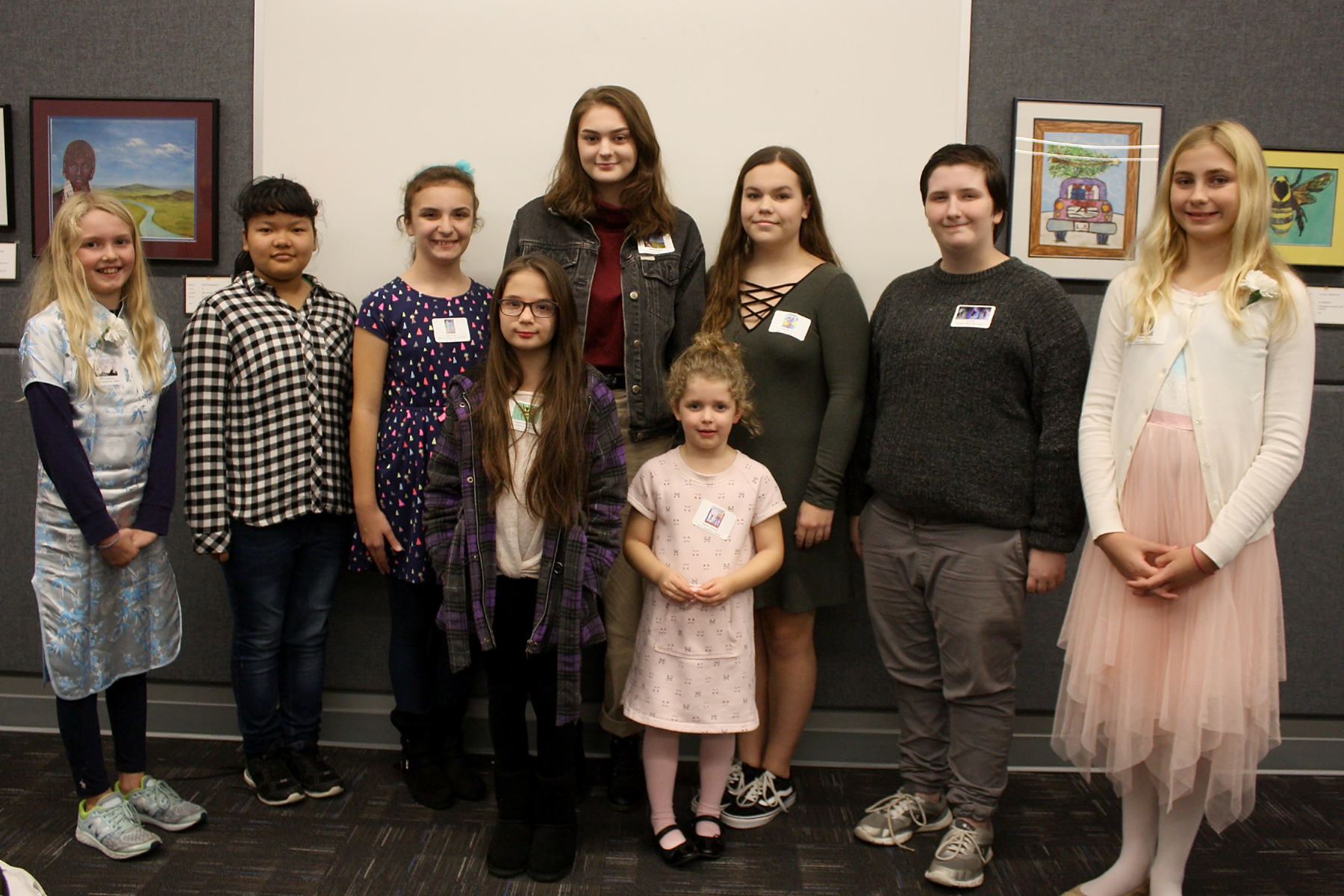 Back row, from left, students Metta Sagurney, Puja Waiba, Bella Posner, Emma Ferguson, Kelsey Morrow, Jay Kinde, and Allison Schuler. Front row, from left, students Natalia Troncone and Madeline (Maddie) Tromans. Missing from photo: student Lucy Fischer.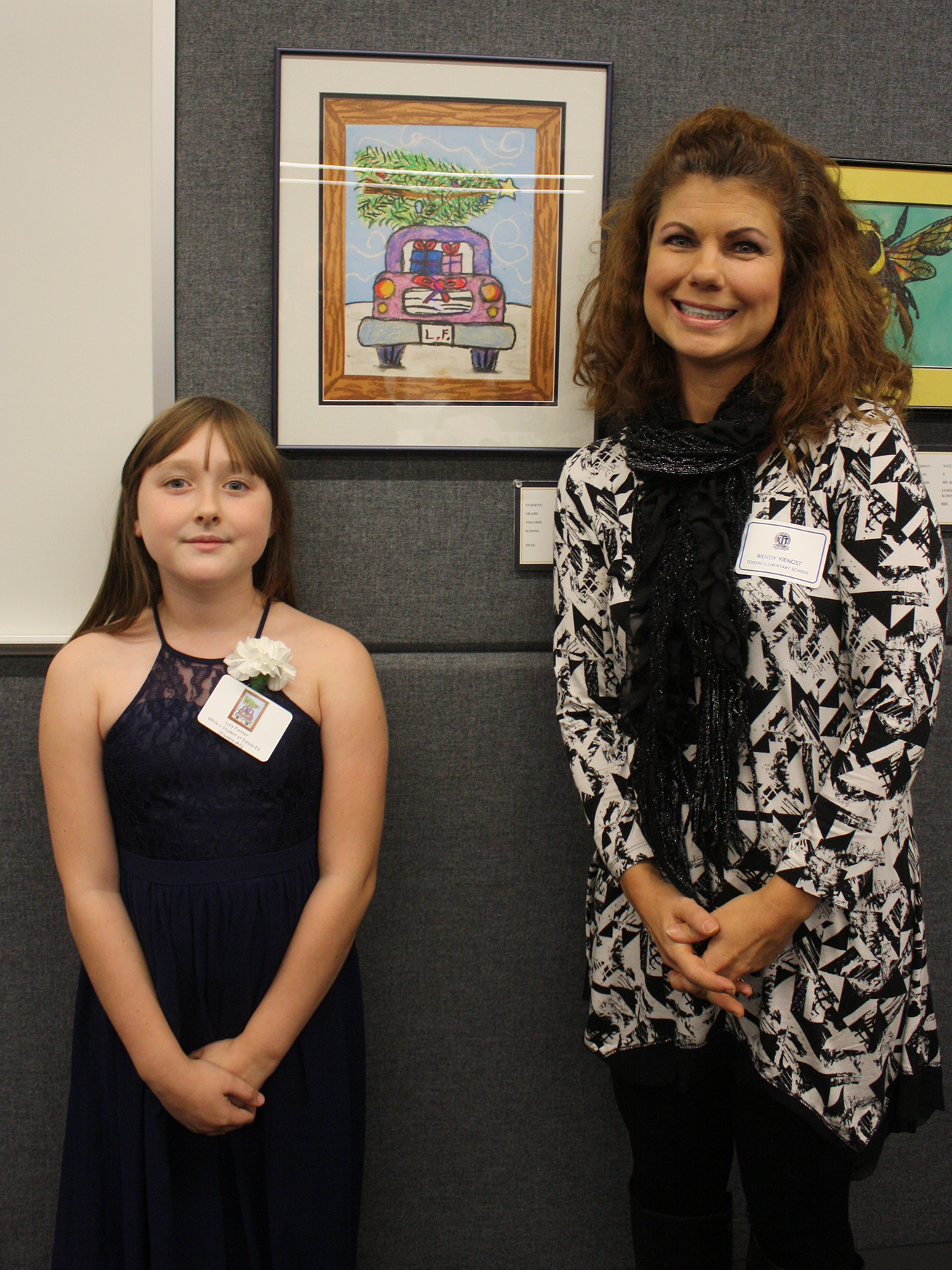 Student Lucy Fischer, left, and Edison Elementary School art teacher Wendy Yiengst.
On October 23, students representing all schools in the Ken-Ton School District were recognized at a special event that celebrates the importance of art education and the contributions of the Board of Education.
Art teachers from across the district each selected one student artist to be recognized at the annual Student Artist Reception and Board of Education Appreciation Night. The students' artwork, created during the 2017-18 school year, was framed and put on display in the Community Room at the Kenmore Middle School Building.
The students recognized alongside their art teachers were:
Madeline (Maddie) Tromans and Hoover Elementary art teacher Jennifer Lynch

Metta Sagurney and Hoover Elementary School art teacher Diane Schaefer

Lucy Fischer and Edison Elementary School art teacher Wendy Yiengst

Puja Waiba and Holmes Elementary School art teacher Diane Schaefer

Bella Posner and Franklin Elementary School art teacher Elaine Korczykowski

Natalia Troncone and Lindbergh Elementary School art teacher Lavinia Kirdani

Allison Schuler and Franklin Middle School art teacher Gustavo Glorioso

Kelsey Morrow and Hoover Middle School art teacher Jamie Kubala

Jay Kinde and Kenmore West High School art teacher David Rogalski

Emma Ferguson and Kenmore East High School art teacher Matthew Sagurney
The event coincides with New York State School Boards Association School Board Recognition Week which is observed throughout New York State to reflect on and thank Board of Education members for their service. In Ken-Ton, the school district is governed by five trustees who dedicate their time to serve the students of the district: Dr. Jill O'Malley, president; Andrew Gianni, vice president; Trustee Christine Cavarello, Trustee Thomas Reigstad, and Trustee Michelle Tarbox.
Each year, the superintendent selects one of the student's works and framed copies are presented to each of the board members as a token of gratitude for their service. This year's selection was Emma Ferguson for her work "Portrait in Landscape #3."
Connect With Ken-Ton Schools