Kenmore-Town of Tonawanda UFSD
Providing our students with the supports, tools, and diverse opportunities needed to meet the challenges of an ever-changing world
Return to Headlines
Franklin, Hoover Middle Create School Environments 'Where Everybody Belongs'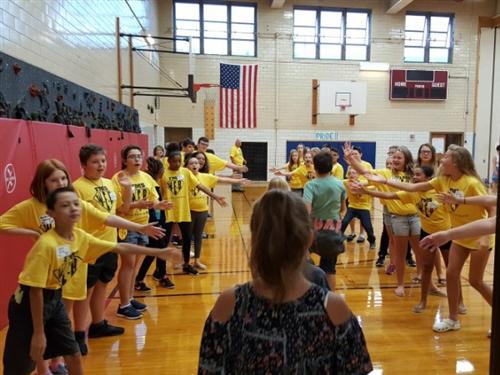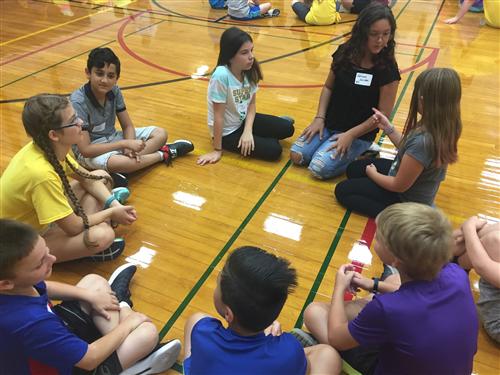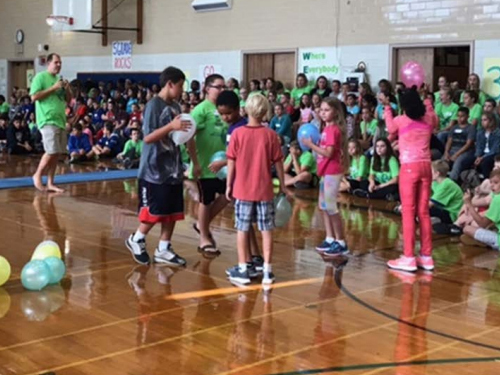 Staff and students at Franklin Middle School and Hoover Middle School have created a school environment "Where Everybody Belongs" through the innovative WEB program.
WEB is a middle school orientation and transition program that welcomed incoming fifth graders this school year. It is an extension of the innovative Link Crew Program which was introduced at Kenmore East High School and Kenmore West High School last year to provide an orientation, transition and peer-to-peer mentoring framework for new students.
The activities made new students at Franklin Middle and Hoover Middle feel comfortable throughout the initial orientation and first days of their middle school experience. This sense of community and belonging has spread across all grade levels at both schools.
At Franklin Middle School, WEB coordinators are Principal Chris Ginestre, special education teacher Diane Hyzy, and reading teacher Jeanette Yoder, along with WEB teacher leaders Christina Dawson and Cindy Deer. At Hoover Middle School, WEB coordinators are Principal Carmelina Persico, counselor Tom Schwob and reading teacher Penny DePasquale. Expanding on the belief of empowering students to help other students succeed, WEB coordinators facilitated summer training for seventh-grade "WEB Leaders."
Over the course of several summer days, seventh-grade students were trained with WEB strategies and skills that promote team building, brainstorming, cooperation, meeting challenges, and trial and error through peer interaction and engaging activities. As positive role models, WEB leaders are student leaders who build relationships with fifth graders and help them discover what it takes to be successful in middle school. Student success rates increase when they have positive experiences such as WEB.
Teachers and staff have embraced the concept of WEB too. Staff at Franklin Middle cheered on this program and experienced what it's like to be an incoming student in a new middle school.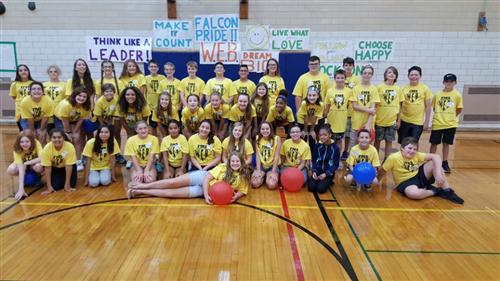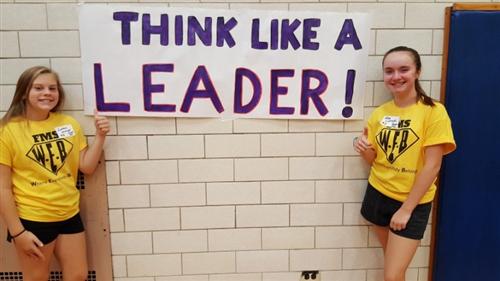 Connect With Ken-Ton Schools