Kenmore-Town of Tonawanda UFSD
Providing our students with the supports, tools, and diverse opportunities needed to meet the challenges of an ever-changing world
Return to Headlines
School Bus Orientation & Open House set for August 13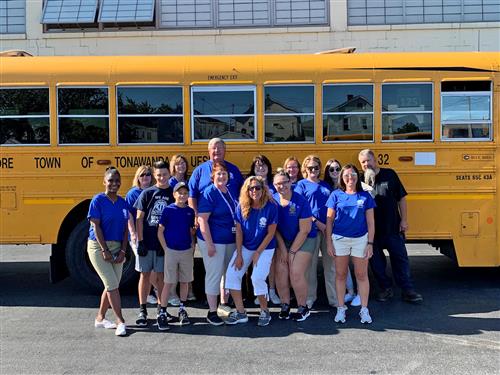 As the 2022-23 school year approaches, the School Bus Safety Team of the Ken-Ton Transportation Department is working to get your kids ready for the first day of school.
On August 13th, the department will hold their annual School Bus Orientation & Open House for all incoming kindergartners. The event's goal is to provide students with all the necessary information to make sure they have a safe trip both to and from school.
"As a driver, I've seen kids scared when they first start out and get on a bus for the first time," said Lisa Johnson, bus driver and head of the department's safety team. "This helps kids feel more comfortable ahead of day one."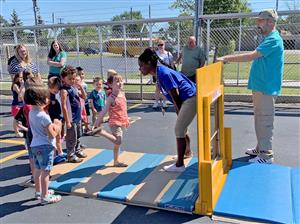 Students will begin the 30-minute session with the Town of Tonawanda Police Department where they will learn about "stranger danger" and other ways to stay safe while waiting for and walking to/from the bus. They'll then get hands-on learning experiences like how to cross in front of the bus and how to safely exit the bus in an emergency situation. At the end of the session, kids are encouraged to take a ride on the bus, with or without their parents.
Since the program began more than 20 years ago, the department has seen at least 150-200 kids attend the orientation each summer.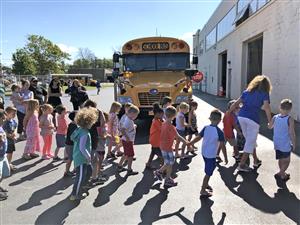 "The parents love it. People who brought their kids in the past are now bringing their grandkids, or their kids are bringing their kids," said Johnson. "The safety aspect is really important. If they follow what we tell them to do, they will all be safe."
The School Bus Orientation & Open House runs from 9:30-11:30 a.m. on August 13th. It'll be held at the Transportation Department, located at 1680 Military Road.
Connect With Ken-Ton Schools