Kenmore-Town of Tonawanda UFSD
Providing our students with the supports, tools, and diverse opportunities needed to meet the challenges of an ever-changing world
Return to Headlines
Veterans Day Books Donated to K-2 Classrooms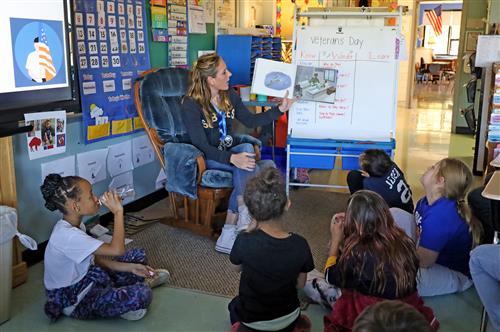 On Thursday, the Ken-Ton School District will recognize Veterans Day and show appreciation for the brave men and women who've served our country. Several activities will be taking place across our district including one that'll educate our younger students about veterans and their presence in our community.
A total of 90 books titled "Veterans: Heroes in Our Neighborhood" were recently donated and distributed to every K-2 classroom and elementary school library. The book is a rhyming picture book that tells the story of a young boy who learns about veterans in school. He then discovers that these heroes live all around him in his community such as neighbors, grandparents, and people we pass on the street. The books were a generous donation from the Milton J. Brounshidle Legion Post No. 205, the Sons of the Legion, and the Ladies Auxiliary.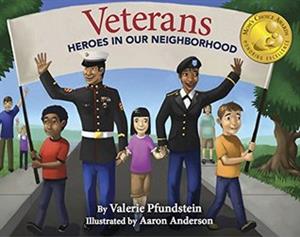 "A lot of kids don't realize that they know veterans," said Laura Scott, Treasurer of the Ladies Auxiliary and a Hoover Elementary parent. "It's nice that we remember their service and it's good to point out that veterans are anybody kids can come into contact with."
Ms. Scott first learned about the book through the Auxiliary and then worked to bring them to Hoover Elementary. This effort was soon expanded to include all Gr. K-2 elementary school classrooms. Thanks to this donation, teachers were able to read this book to students in the days leading up to Veterans Day.
Connect With Ken-Ton Schools