Kenmore-Town of Tonawanda UFSD
Providing our students with the supports, tools, and diverse opportunities needed to meet the challenges of an ever-changing world
Return to Headlines
Franklin Elementary Excited to Host PTA Color Run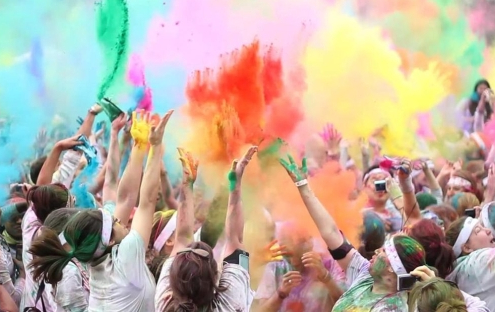 Click here to view the event flyer
School-A-Thon is coming to Franklin Elementary School! The Ben Franklin Elementary PTA is hosting a Color Run Fundraiser on October 15th. This fun, healthy event is a fundraiser where students will be asking for donations and earning rewards depending on the level of donations they raise. Prizes will be awarded for individual students, staff, and classrooms. At the end of the donation period, a Color Run event will take place. The students can walk, run, skip or cartwheel through a course where they will get blasted by color dust! It is a short course around the school with a party at the end!

To make it even more fun, the community is invited to participate in this Color Run fundraiser. The registration fee is $30.00 and includes a t-shirt and a color dye pack. To register, go to http://shop.schoolathon.org/194996. Anyone can register or sponsor a student through their website. Registration begins September 12th.

The color dust is safe, non-toxic and completely washable. It's made of corn starch and color dyes approved by the FDA.

"This is a safe and healthy fundraiser," said Emily Tennant-Koller, PTA president. "Plus it's a fun way to get our students outside, involve the community and have a blast while raising money. The money will be used to support new educational experiences and fun learning activities for students at Ben Franklin Elementary."

The Ben Franklin Elementary PTA Color Run will take place on Saturday, October 15th. Walk-up registration will begin at 9 a.m. and the run will take place from 10 a.m. to 12 p.m. It will be held outside Ben Franklin Elementary at 500 Parkhurst Blvd. in the Town of Tonawanda.

To donate or register, contact a student or go to http://shop.schoolathon.org/194996.

The PTA is currently looking for volunteers and business partnerships. Email ptabenjaminfranklinelementary@gmail.com for more information regarding this fun, healthy and charitable community event or if you are interested in donating or volunteering. For more information about Color-A-Thon, go to www.schoolathon.org.
Connect With Ken-Ton Schools