Kenmore-Town of Tonawanda UFSD
Providing our students with the supports, tools, and diverse opportunities needed to meet the challenges of an ever-changing world
Return to Headlines
New Era Donates 300 Hats to Franklin Middle
Franklin Middle School teacher Carrie Whitney was in for a surprise after she contacted Buffalo-based sports apparel company New Era to ask out about purchasing hats as an incentive and reward for students.
The last thing she expected was for New Era to donate hundreds of free hats to boost the school's efforts to promote a positive school environment.
But that's just what she received: five large boxes of the highest-quality New Era hats in a wide variety of styles, sports, and teams.
"There was a lot of excitement from our students here at FMS about the huge variety of hats and types that were donated. I couldn't wait for all of the students to see them all," said Whitney, a sixth-grade special education teacher at the school.
Through Franklin Middle School's Positive Behavior Intervention and Support (PBIS) program, students receive tickets, called "Ben Bucks," as a reward and incentive for demonstrating good behavior and promoting a positive school environment. They can redeem those tickets for prizes at the Falcon's Nest, which operates like a school store.
Staff like Whitney are always on the lookout for new and creative rewards and incentives to provide to students. That's what Whitney had in mind when she reached out to New Era. She never expected, though, for the company to donate 454 hats free of charge.
After she received the call to pick up the shipment, she was shocked to find five large boxes containing 300 knit hats and 144 caps.
Whitney and her students arranged and organized the hats to make the classroom look like a New Era store. Then there was a drawing for each classroom in which one student was selected to "shop" for a brand new hat.
"The students were so excited and so proud that their name was chosen," Whitney said.
A total of 46 students received a new hat that day, and the rest of the inventory went to the Falcon's Nest, where all students will be able to "purchase" them using the "Ben Bucks" they have earned.
To express her gratitude to New Era, Whitney photographed each student with his or her new hat and compiled them into a poster which she presented to New Era.
"Providing students with incentives such as PBIS prizes encourages them to demonstrate excellent character traits and help us maintain a safe, positive, inclusive school environment," Whitney said. "We are grateful for the support of New Era which has given us the ability to reward students with something they are truly excited to receive."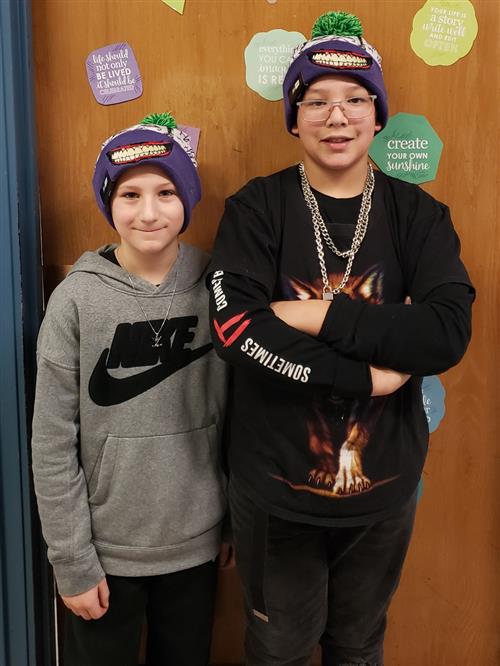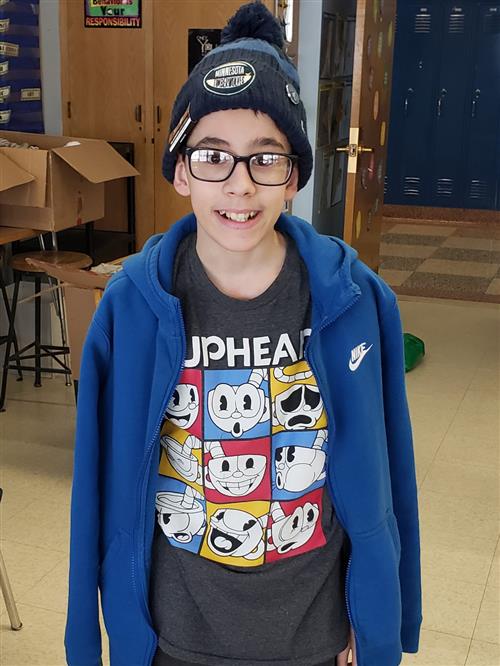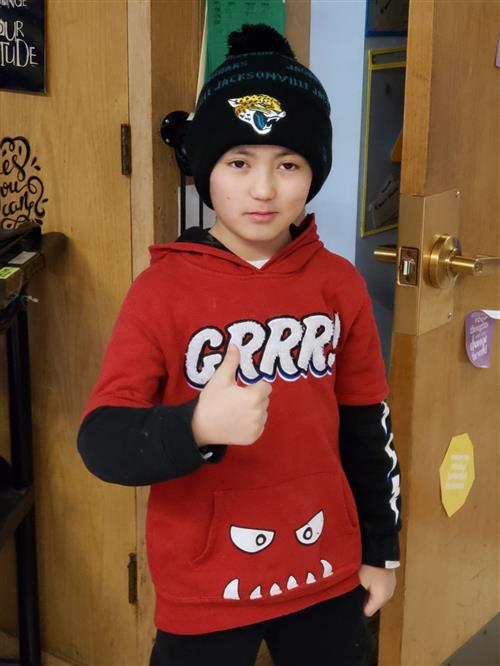 Connect With Ken-Ton Schools