Kenmore-Town of Tonawanda UFSD
Providing our students with the supports, tools, and diverse opportunities needed to meet the challenges of an ever-changing world
Return to Headlines
Bills Training, Video Exchange & Writing Celebration at Holmes
It has been a busy and exciting few weeks at Holmes Elementary with different classes having the opportunity to enjoy a variety of fun activities and educational opportunities including a visit to New Era Field, a red carptet writing celebration, and a video exchange with another classroom in Tennessee.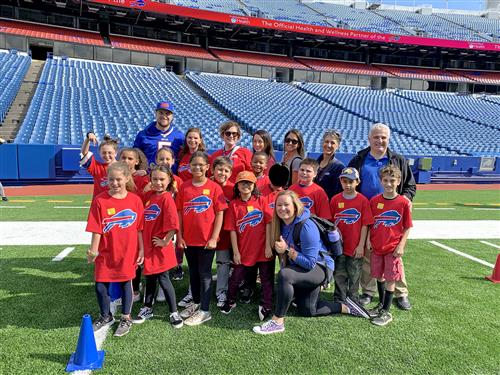 Mrs. Tahirak's fourth-grade class was recently invited to take part in the Fitness for Kids party at New Era Field. While there, they participated in a group warm-up then did some circuit training and football stations while getting tips from Buffalo Bills players. A special thanks went out to physical education teachers April Liebler and Kaley Vazquez-Regan for organizing.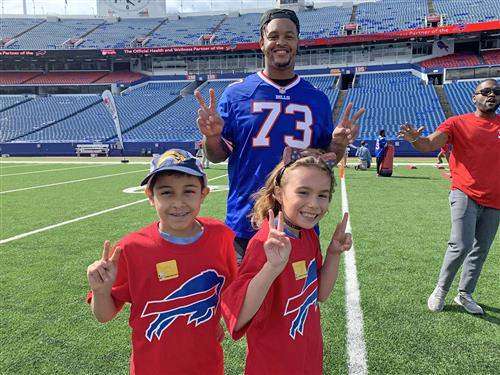 First graders at Holmes Elementary recently walked the red carpet in celebration of the end of their "Small Moments" writing unit. Students worked tirelessly to create true stories, focusing on small special moments from their life.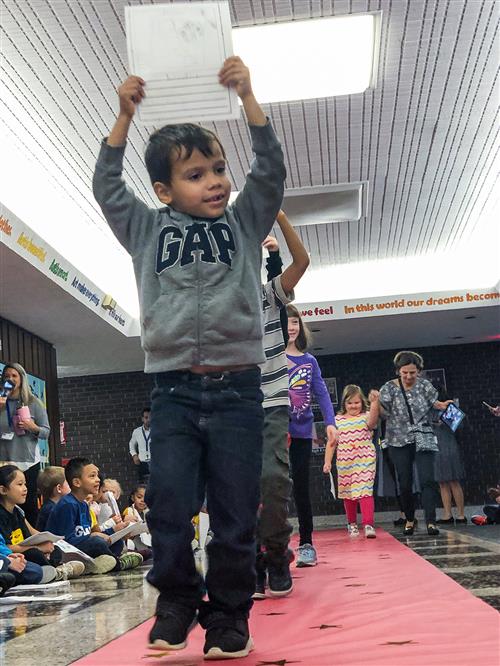 Under the guidance of Mrs. Cefaratti, Mrs. Kull, Miss Rotolo and Miss Snitzer, students learned how to write across three pages, in sequence, and brought their stories to life by adding thoughts, emotions, and speech bubbles. The unit culminated with a special red carpet celebration. What an incredible way to commemorate their hard work and writing achievements!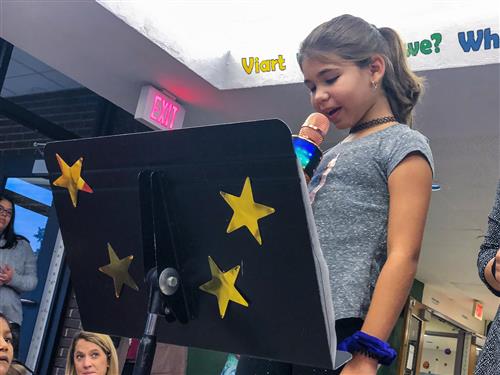 Mrs. Bulmer's second-grade students recently participated in a "get to know you" video exchange with their partner second-grade classroom in Memphis, Tennessee. The two classrooms will meet virtually for different activities once a month throughout the school year as part of Empatico's Empathy Challenge Fellowship. The topic of this year's fellowship is "Empathy in Your Backyard" and will guide the students through service learning projects that will involve identifying challenges in their communities, conducting research, and developing and implementing solutions.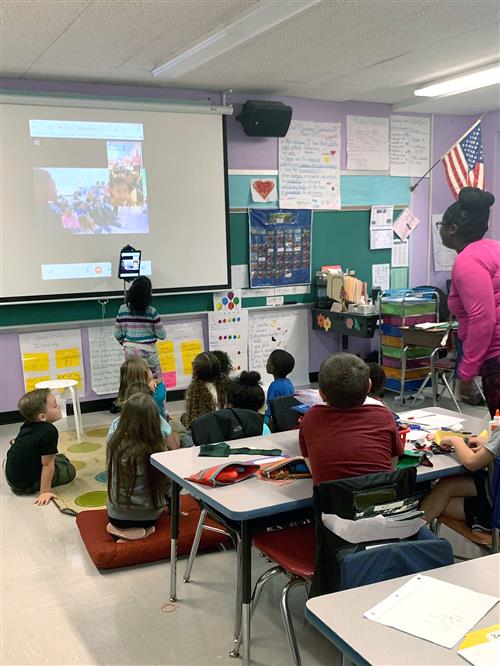 Connect With Ken-Ton Schools