Kenmore-Town of Tonawanda UFSD
Providing our students with the supports, tools, and diverse opportunities needed to meet the challenges of an ever-changing world
Return to Headlines
Hawaiian Reading Advocates Partner with Lindbergh Elementary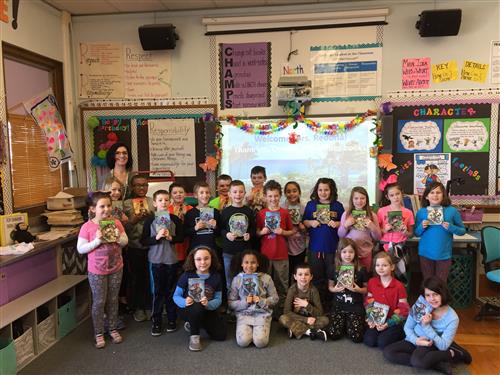 The students at Lindbergh Elementary School were recently excited to meet volunteers from Ohana 100, a group that visits communities in Hawaii and Western New York to support literacy initiatives and is dedicated to getting children excited about reading by sharing stories and providing free books.
Ohana means "family" in Hawaiian. The "100" indicates that 100 percent of the funds donated to are used to purchase books for students, and that the volunteers of the group are 100 percent committed to promoting Literacy in school communities.
Kristina Marzec, a third-grade teacher at Lindbergh, and her mother, Marie Wolf, were the leaders that coordinated the Ohana 100 visit to our school. After Liz Mattson, director of Ohana 100, shared information and stories with Lindbergh third-grade students, she gave every student at Lindbergh Elementary a free book.
Some of the kindergarten and first-grade classes have also enjoyed bi-weekly guest reader visits from Ohana 100 volunteers. In addition, Mattson introduced Marzec to her good friend Ruby Redona to set up a pen pal system with some of the third-grade students.
Redona is a library media specialist in Honolulu and was very excited to get the third-grade students at Kamehameha Elementary School pen pals from Lindbergh Elementary.
The students correspond with each other through their iPads using the See-Saw app. Students send video, audio messages, blogs, and letters using their devices. This has been a great way for children to learn about each other's cultures, families, and lifestyles.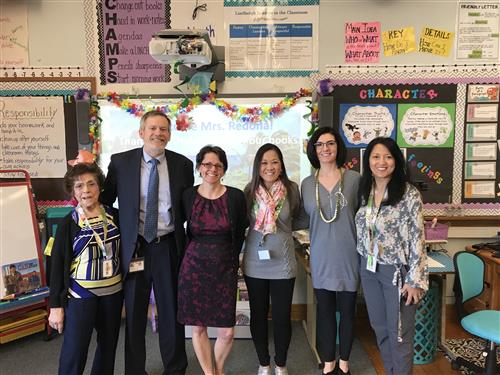 Connect With Ken-Ton Schools