Kenmore-Town of Tonawanda UFSD
Providing our students with the supports, tools, and diverse opportunities needed to meet the challenges of an ever-changing world
Return to Headlines
Leaders, Educators Gather to Address Looming Teacher Shortage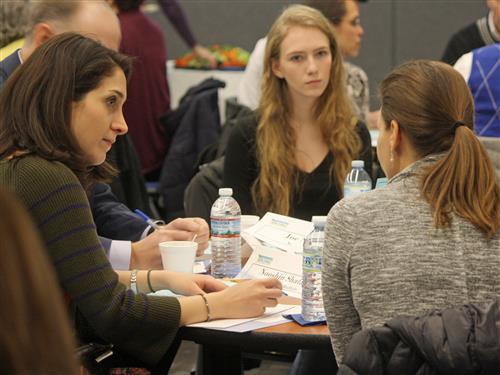 Local and state officials joined with education leaders, teachers, administrators, and students in the Ken-Ton School District on Thursday, Jan. 24 to address a significant issue facing school districts in New York State: a looming shortage of teachers.
Approximately one-third of NYS teachers are eligible to retire within the next five years with many communities already struggling to fill teaching positions in difficult-to-staff subject areas and enrollment in teacher education programs declining by 47 percent since 2009. The U.S. Department of Education has identified 16 teacher shortage areas throughout New York State (up from only two recognized shortage areas a decade ago); New York State will need an estimated 180,000 teachers in the next decade.
Local and state officials were joined by education leaders, higher education representatives, as well as Ken-Ton School District Board of Education members, teachers, administrators, and students to address this challenge and brainstorm ways to increase the number of prospective teachers ahead of the shortage.
The summit was organized by the Kenmore Teachers Association and the New York State United Teachers. It was part of a broader initiative entitled "Take a Look at Teaching" that aims to increase the number of students and career changers entering careers in teaching, improve diversity in the education workforce, and elevate the teaching profession as a whole.
For more information on this initiative, visit NYSUT.org/TakeALookAtTeaching.
Media coverage of the event can be found at the following links:
Connect With Ken-Ton Schools