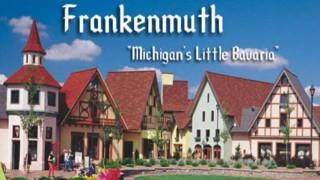 Frankenmuth, Michigan June 25 - 28, 2018
Please use email to contact me with any questions. When doing so please place your child's name and "Frankenmuth trip" in the subject line.

acrusan@ktufsd.org

Powerpoint with links to websites and photo pages

Itinerary, General Information, and Application

Reference form - Ask a teacher to complete this form for you. The teacher should be a current teacher or one from last year who knows you very well. (No teachers from more than one year back, please.) Give the teacher an envelope with my name and school on it (Frau Crusan @ Kenmore East or Hoover Middle - whichever one is fine) and ask him/her to place it in the school courier for me. The reference should not return the form to you.

If you are familiar with Remind.com, or the Remind app and would like to sign up for Remind alerts and notifications for this trip, the join code is @franktrip.

Our first fundraiser from Premier Coffee Roasters, a Buffalo based-business, will begin as soon as applications are approved and we have the minimum number of students. Students can begin raising funds by selling coffees in bags (whole bean or ground) and K-cups, or a small selection of teas. Checks can be make payable to Frankenmuth Trip. Students earn up to 50% profit for themselves based on what they sell. This is our best and biggest fundraiser.

Please try to have ALL BROCHURES AND MONEY to me before Thanksgiving break.

Orders will be filled and ready for pick up in about 2 weeks so they will be here in time to be used as Christmas gifts and stocking stuffers, gift bags, donations to holiday basket raffles, and holiday entertaining. Please see me for a brochure if you would like to begin raising funds. Additional forms are available if you fill yours in and are still taking orders. You will receive up to 50% of the profits directly in your account to pay for your trip.
Last Modified on September 12, 2017